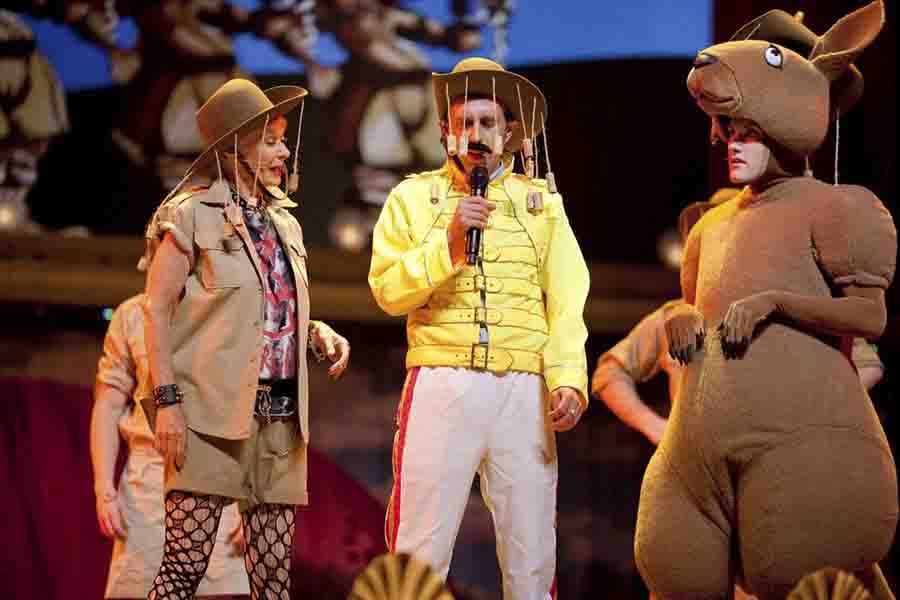 £20,000 Raised for the First Five Charities Taking Part in 'Charity Bruce' Initiative
During the first five nights of Monty Python Live (mostly) at London's O2, the Pythons have helped to raise over £20,000 for their chosen charities: The Mercury Phoenix Trust, NSPCC, Shelter, Maggie's Centres and The Roundhouse.

The charities were given the opportunity to auction the part of 'Bruce' to their supporters. Each night one of the winners then took to the stage to take part in the infamous 'Bruce' sketch alongside the Pythons at the O2, answering questions about their charity and singing along to the 'Philosopher's Song' - in front of thousands of people! Well done to the 'Bruces' who took part!

The Pythons hope to raise more during next week's shows when a further five 'Charity Bruces' will participate in the sketch.