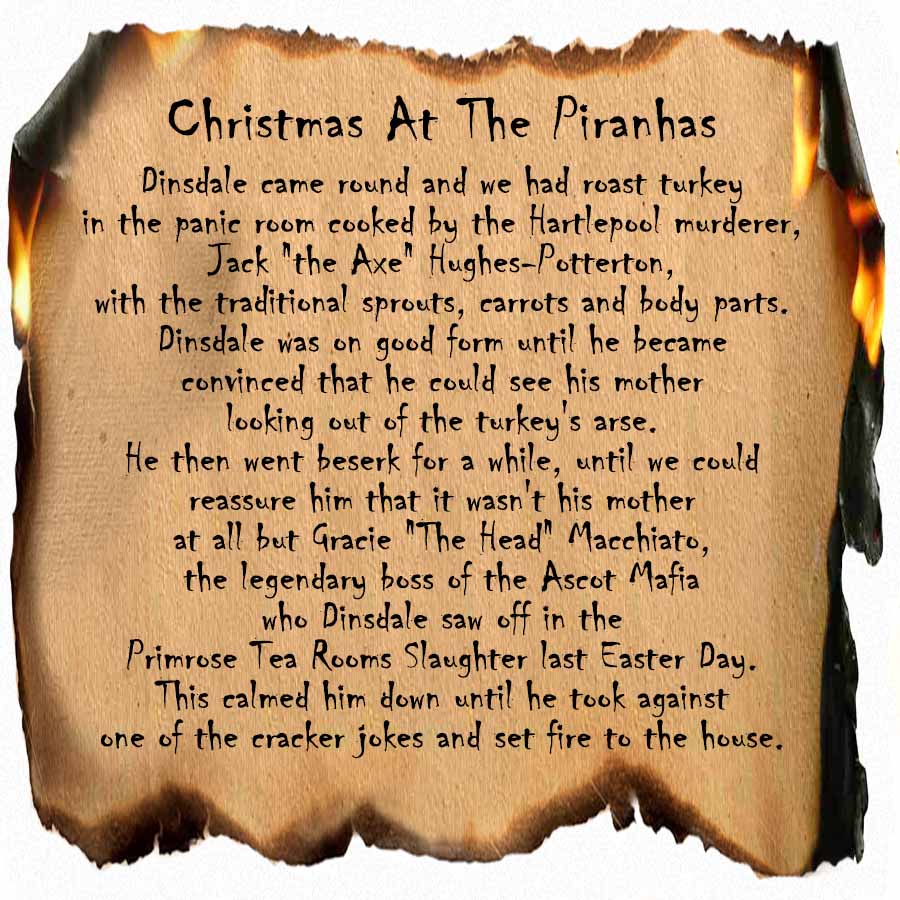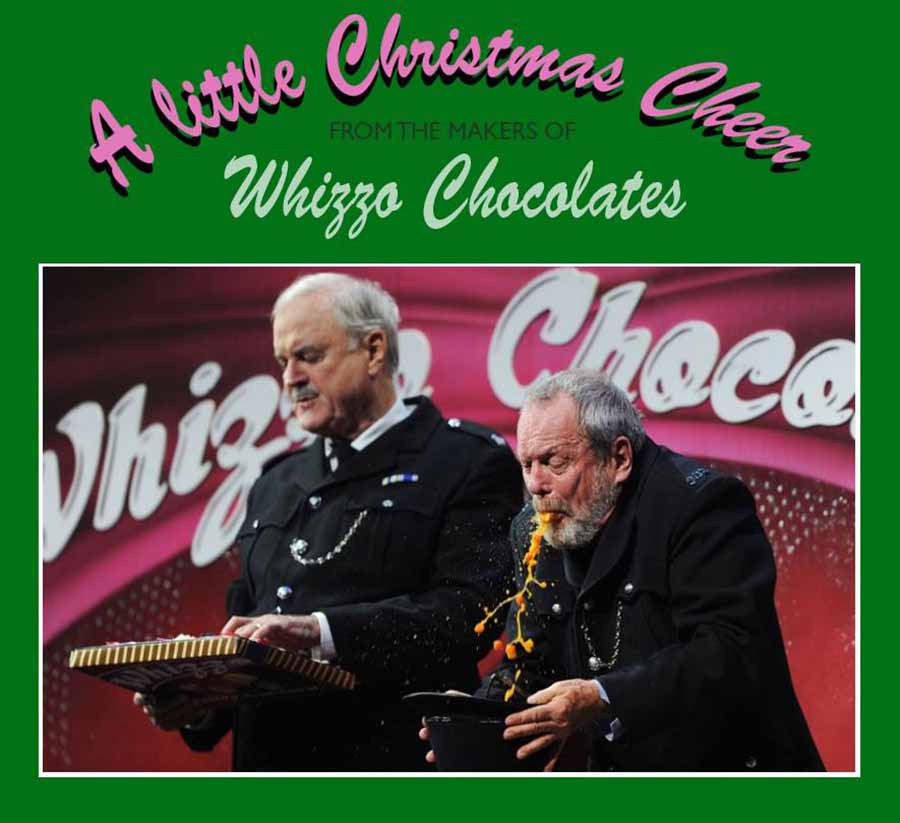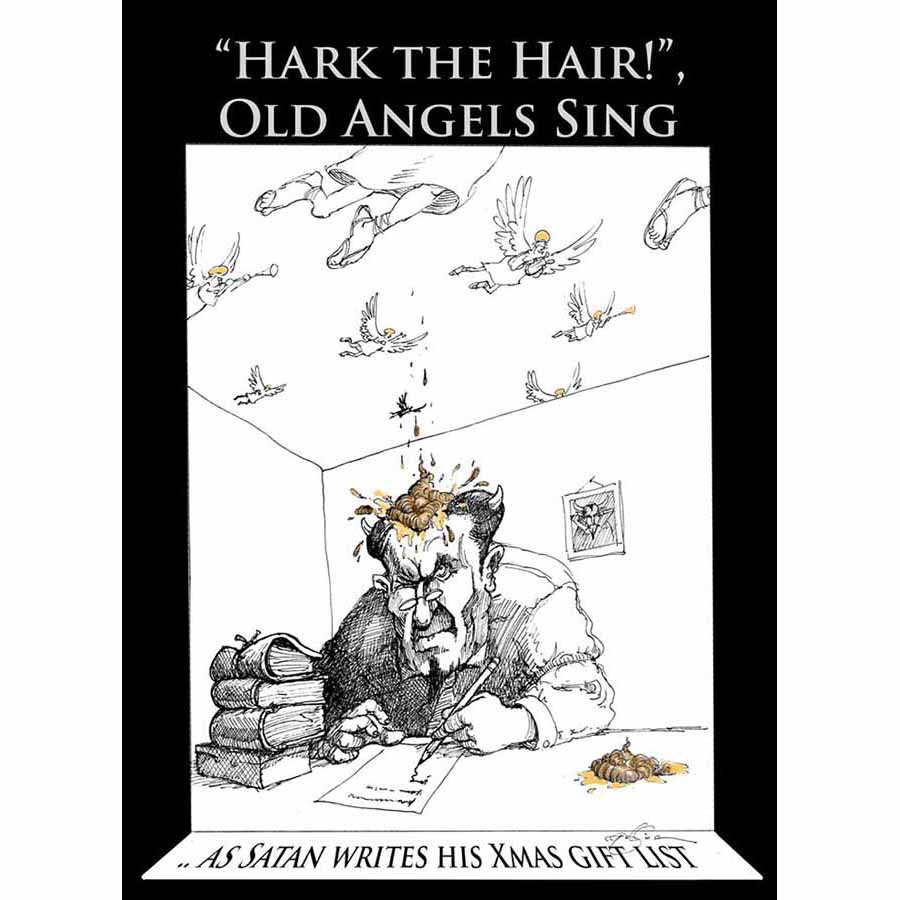 Post-Christmas Notes from Python HQ
Python HQ has just received a note from the Piranha brothers - "Christmas At The Piranhas" - which we thought we'd share with you...

Dinsdale came round and we had roast turkey in the panic room cooked by the Hartlepool murderer, Jack "the Axe" Hughes-Potterton, with the traditional sprouts, carrots and body parts. Dinsdale was on good form until he became convinced that he could see his mother looking out of the turkey's arse. He then went beserk for a while, until we could reassure him that it wasn't his mother at all but Gracie "The Head" Macchiato, the legendary boss of the Ascot Mafia who Dinsdale saw off in the Primrose Tea Rooms Slaughter last Easter Day. This calmed him down until he took against one of the cracker jokes and set fire to the house.

Terry G also wrote to us...

Communications are constantly interrupted here in frozen Umbria. I was saying how much we enjoyed Senore Palin's writings as we gathered around the traditional Burning of the Day-After-Yule Dog. Goodness, how it howled! Auguri. Terry G.

We'll be sharing more notes as they come in, so keep checking back.