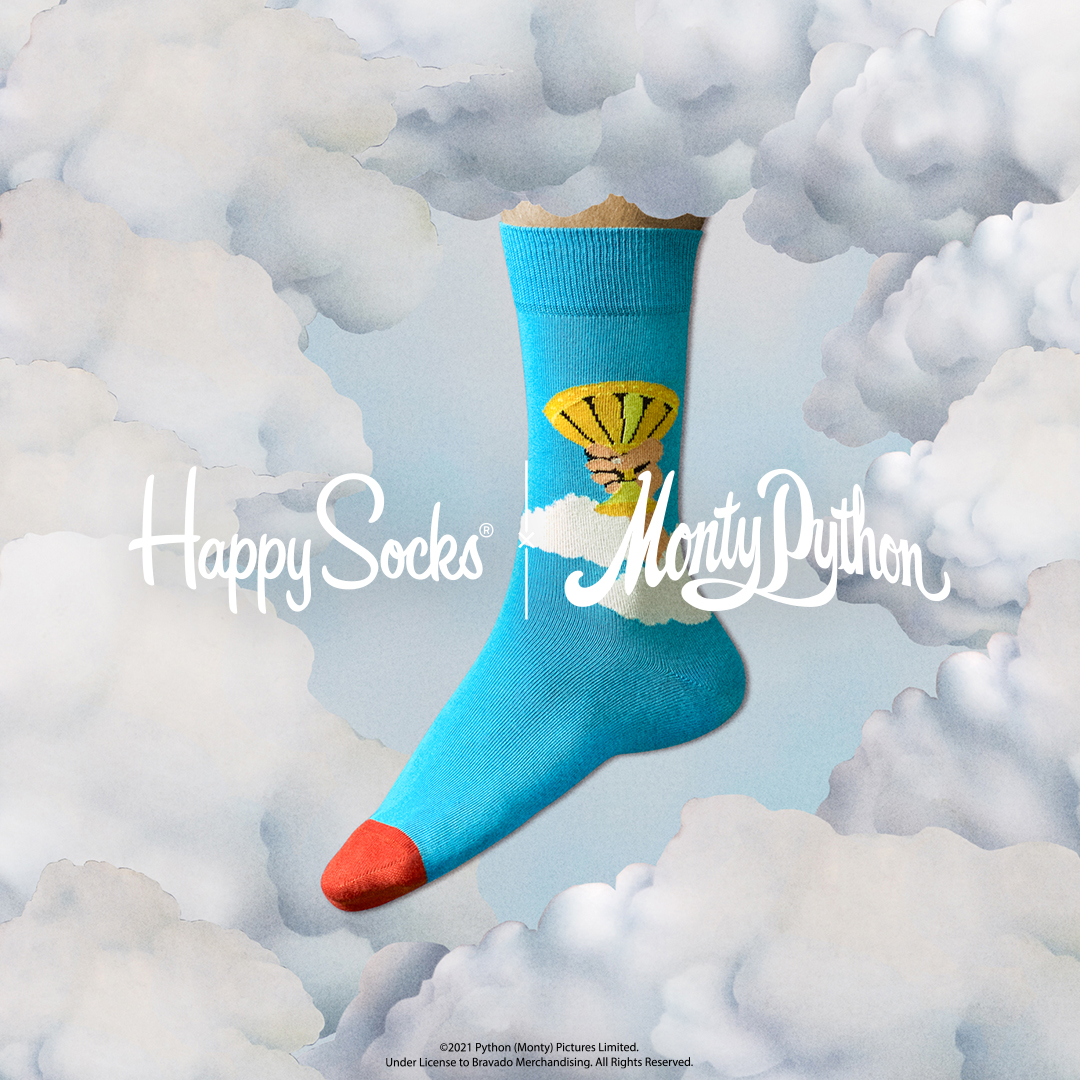 HAPPY SOCKS x MONTY PYTHON
Today, we launched our collaboration with the colourful sock savants Happy Socks – a collection of socks that celebrates some of our most iconic moments and original art, seen through Happy Socks' colourful lens.

The collection features six pairs of soft combed cotton crew socks as well as 3-pack and 6-pack gift boxes with designs inspired by our iconic Cupid's Foot from the opening titles of Monty Python's Flying Circus, and sketches from the series - Hell's Grannies, The Ministry of Silly Walks, The Dead Parrot Sketch; as well as two designs inspired by Holy Grail – The Killer Rabbit of Caerbannog and the Grail.

Terry G said of the collaboration: "What I wouldn't give for a pair of feet to dress in these fabulous socks!! But as many of you may have guessed from my hit single "I've Got Two Legs", I make no mention of feet. There, in a nutshell, is the terrible secret I have lived with for many years. My feet were used to make the legendary opening animations of the Monty Python TV shows. I was proud to sacrifice them and had come to terms with my shortcomings, but now, with the release of these beautiful socks, I am utterly bereft. I have asked to make a special batch, small enough for Conrad Poohs Dancing Teeth. That might ease my pain."

The collection is available on happysocks.com and at selected retailers.

Happy Shopping!