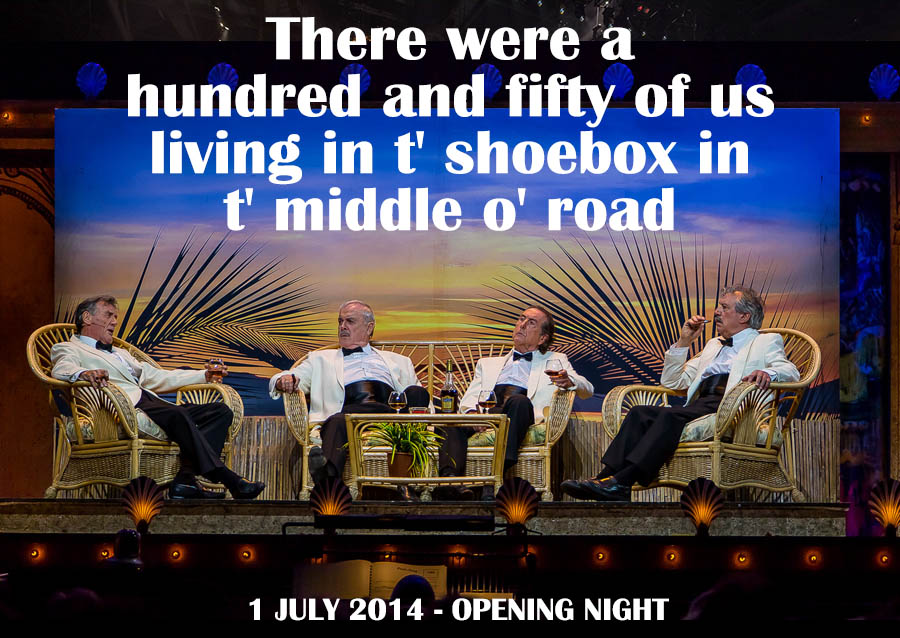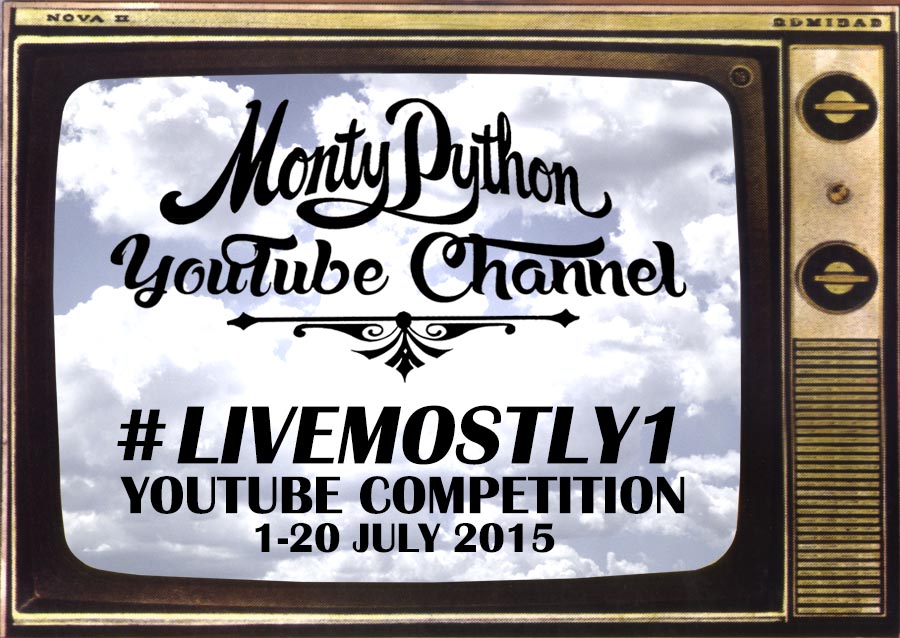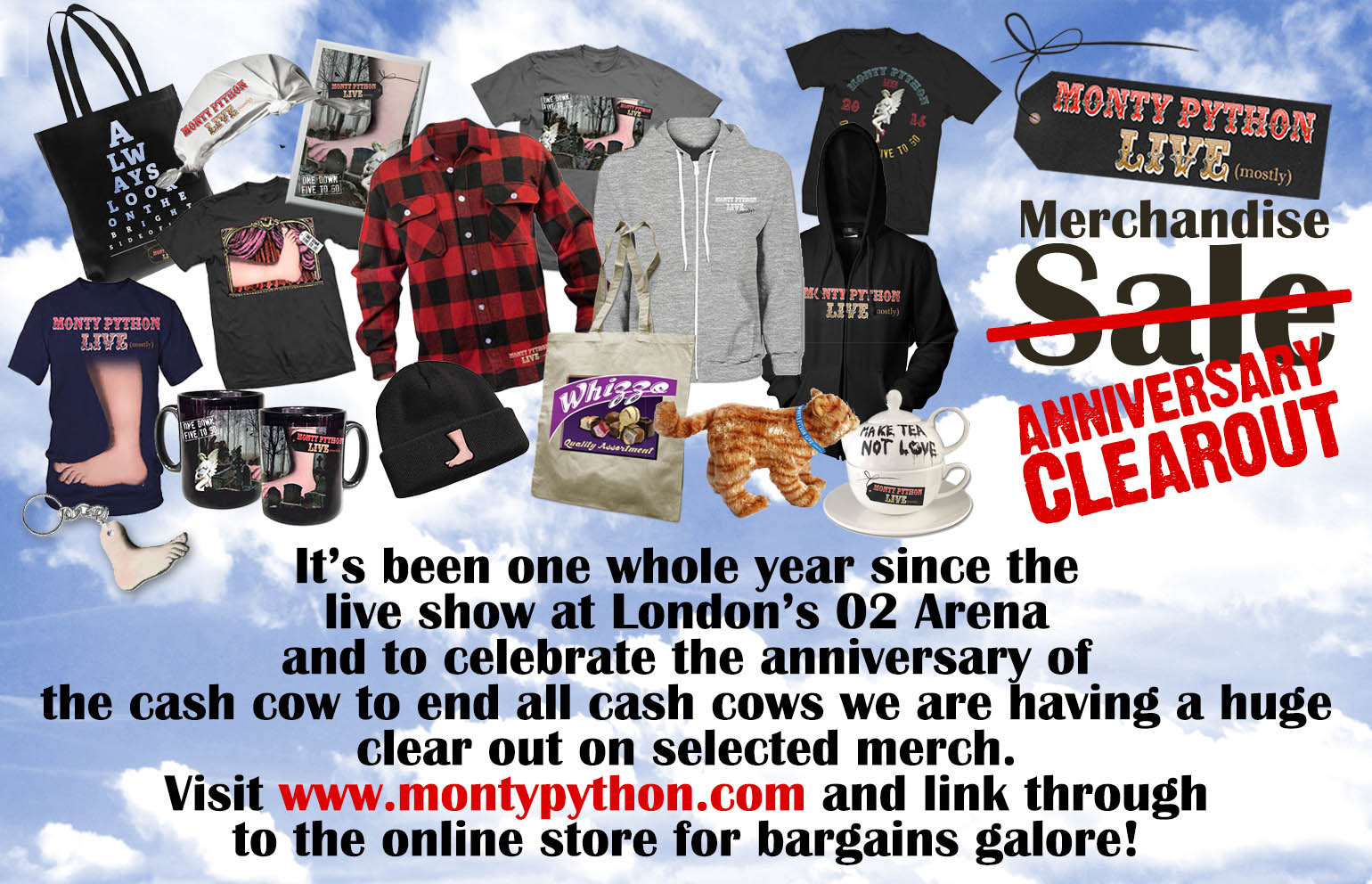 "Monty Python Live (mostly) – One Down Five to Go" Turns One Today
O2 Show Anniversary




Our First YouTube Competition

We've launched our first-ever competition on the Monty Python YouTube channel.

For a chance to win Monty Python merchandise and have your video featured on the Official Monty Python YouTube Channel send us videos of you acting out one of the sketches that was featured in the show and/or re-enacting one of the song and dance routines from the show. Entries must be received by 20 July 2015. The winner will be announced on www.montypython.com on 27 July 2015.

For full details of how to enter click

here

and for some inspiration watch our selection of clips from the show.

Merchandise Clearout

To celebrate the 1st anniversary of the cash cow to end all cash cows we are having a huge clearout on selected merchandise.

Visit the online store for bargains galore!

New Show Photos to be Released

To celebrate each show we'll be releasing new photos of some of the classic moments from the shows, on Pythonland.

In Other News

"Holy Grail" 40th Anniversary Plans

Continuing with the 40th anniversary celebrations of "Monty Python and the Holy Grail", which kicked off in April at the Tribeca Film Festival with all the (living) Pythons coming together for a special screening of the film and Q&A at The Beacon, NYC, we are planning a number of special screenings of the film around the world, as well as the release of a limited edition box set like you've never seen. More details to come soon.

"Monty Python - The Meaning of Live" Release

"Monty Python – The Meaning of Live" is still hot on the festival circuit.

After a successful International Premiere at Tribeca Film Festival and Canadian Premiere in April and European Premiere at Sheffield Documentary Festival in May, the following upcoming festivals are now confirmed:


• Fantasia Festival, Montreal – 26 July 2015
• Traverse City Film Festival, USA – 28 July to 2 August 2015
• Rhode Island Film Festival, USA – 4 to 9 August 2015
• DMZ Docs. Korea, Korea – 17 – 24 September 2015
• Vancouver International Film Festival, Canada – 30 September to 4 October 2015
• Woodstock Festival, USA – 5 to 15 November 2015
• Copenhagen International Documentary Festival, Denmark

Exciting news to come on plans for the digital release of the film in iTunes, and a limited theatrical release.