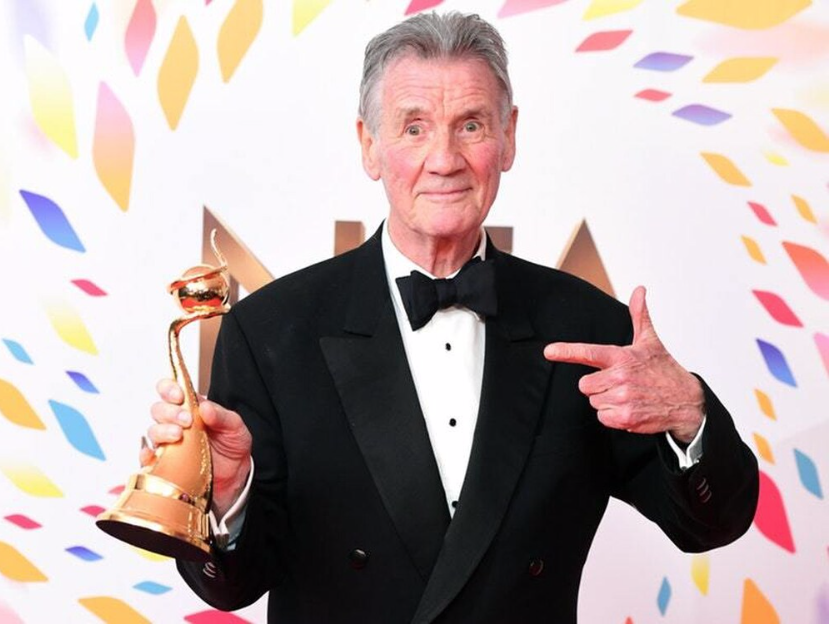 Congratulations, Michael!
Last night, Michael was honoured with the NTA Special Recognition Award to mark the 50th anniversary of Monty Python, 30 years of his travel documentaries and to celebrate his career to date.

He dedicated the award to our dear Terry Jones, telling the audience: "I want to dedicate this award tonight to someone who taught me more about television than anyone else, my dear friend and erstwhile Python, Terry Jones. Anyone who knows or has worked with Terry will have been infected with his infectious and extraordinary enthusiasm. Terry always worked to get something right. He had a certain skill in being very ruthless but also charming at the same time." Michael added that Jones wanted to say and do things "in a way that had never been done before", something which is a "laudable aim for anyone in television or going into television."
You can watch Michael's moving acceptance speech
here
.