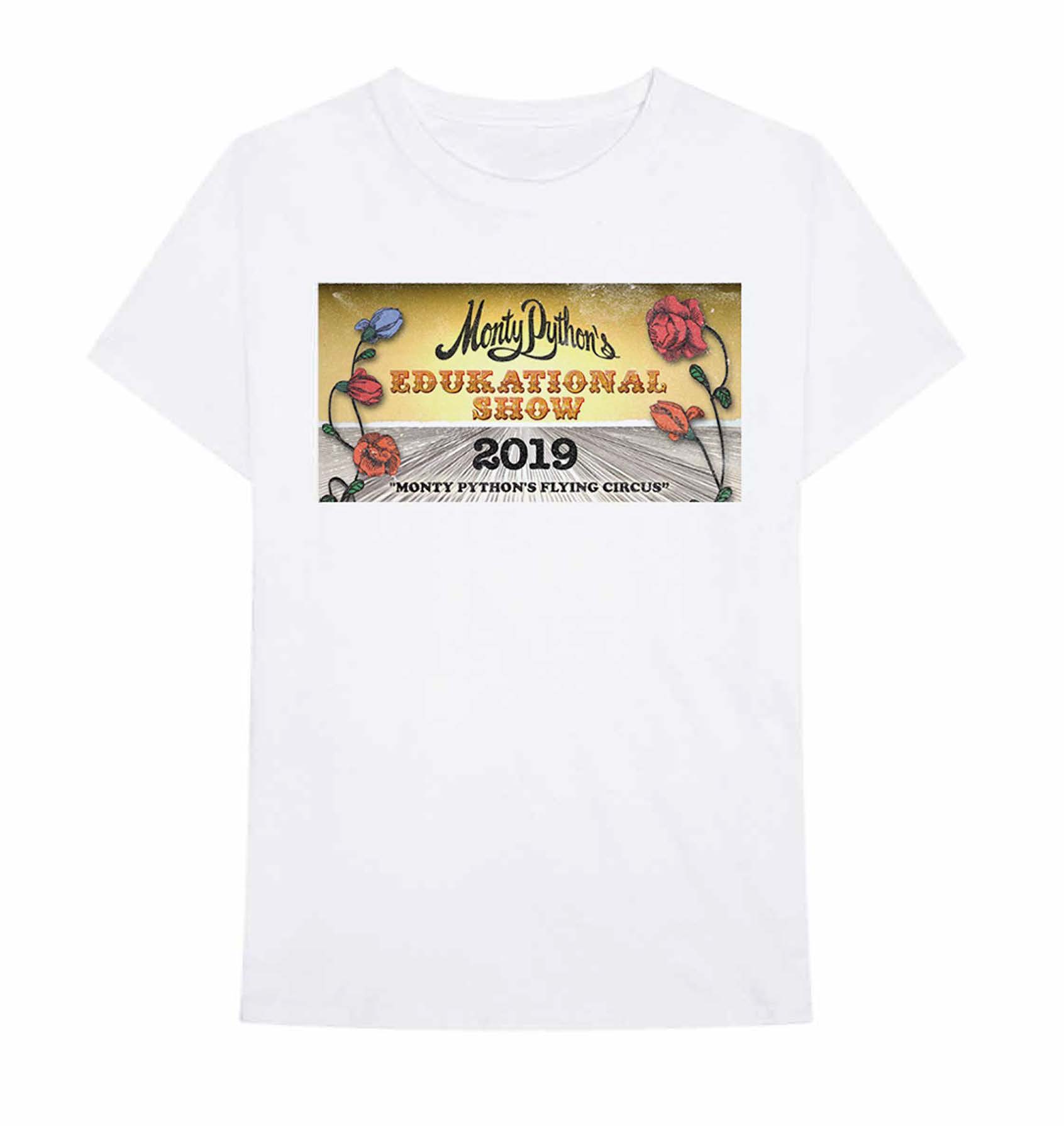 MONTY PYTHON'S EDUKATIONAL SHOW Now Available in N. America
MONTY PYTHON'S EDUKATIONAL SHOW has been in development for several years and after a final pilot production in 2017, it is now available for performance by accredited schools, universities and select youth theatre programmes in North America, through Theatrical Rights Worldwide.

The show features a 'greatest hits' selection of the best-known and loved Monty Python sketches, songs and animations.

"We think corrupting the next generation is essential," the Pythons said about the show.

To commemorate the launch, we have also released a show t-shirt (pictured) which will be available on our online store.

For further information contact TRW Marketing Manager Nate Netzley at:
[email protected]