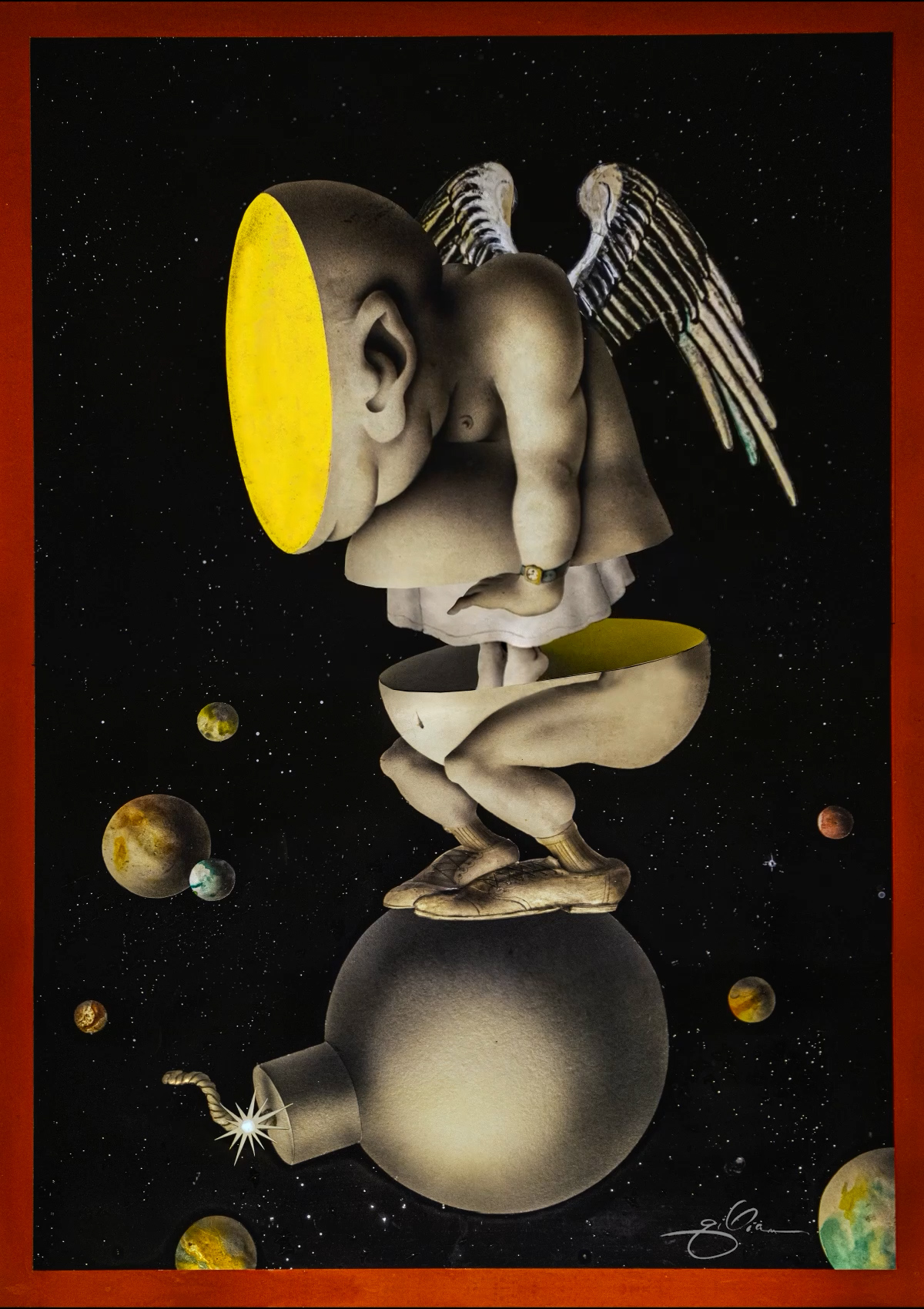 Terry G Launches His First NFT
To celebrate Terry Gilliam's 81st birthday, he has launched his first NFT - "Blessed Before Blast" via Decrypt Studios on OpenSea.

The NFT is a visual representation of the nervousness Terry G feels as we march toward a very different and less pleasant planet. The image, drawn from artwork that first appeared in a Monty Python animation, depicts the Earth as a bomb about to detonate while a faceless, overweight angel tries, but cannot escape the gravity of the situation.
The original artwork has hung in Terry's home for 50 years, and was photographed and animated for this project.
"I was worried about removing my artwork from the wall where it had hung for so many years in order to photograph it, but, incredibly, we discovered a far more valuable and unknown Michelangelo fresco hidden right behind it. Perhaps, the same luck will come to whoever buys this NFT." —Terry Gilliam

The auction ends 29 November 2021.
For more information on the NFT and to place your bid, click
here
.