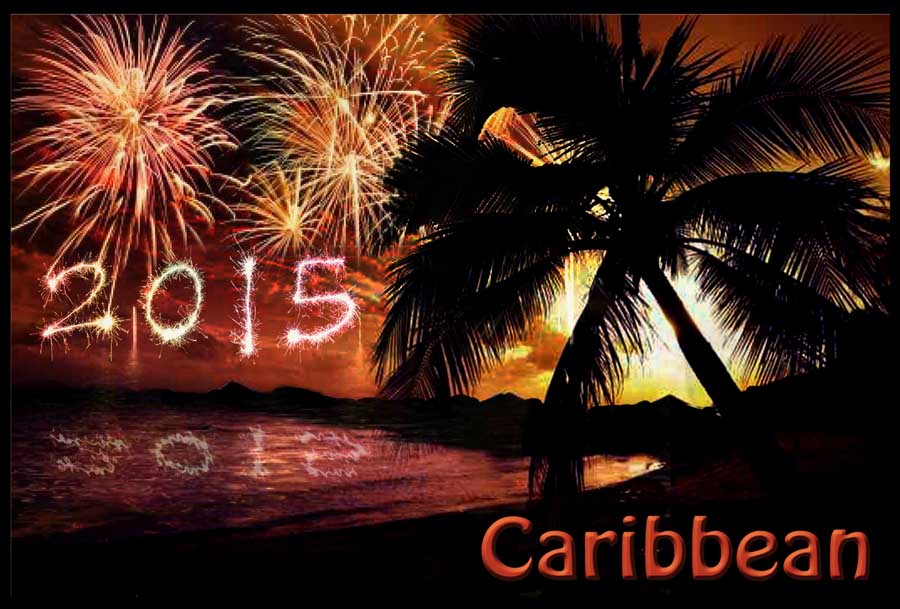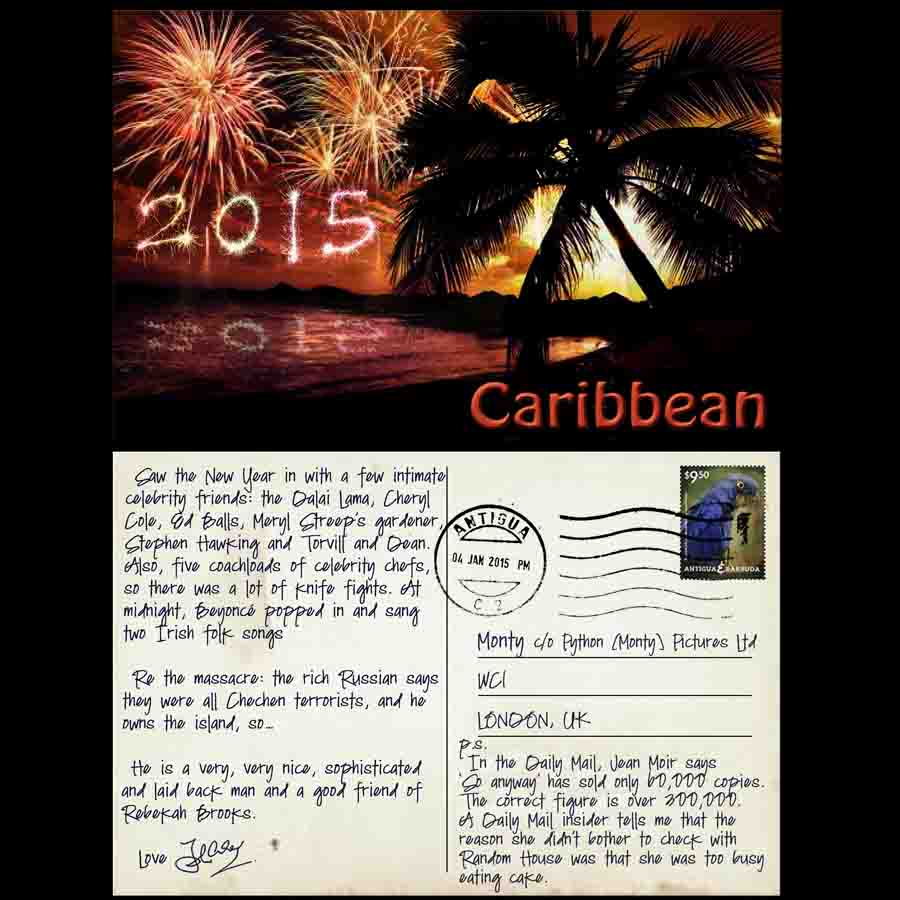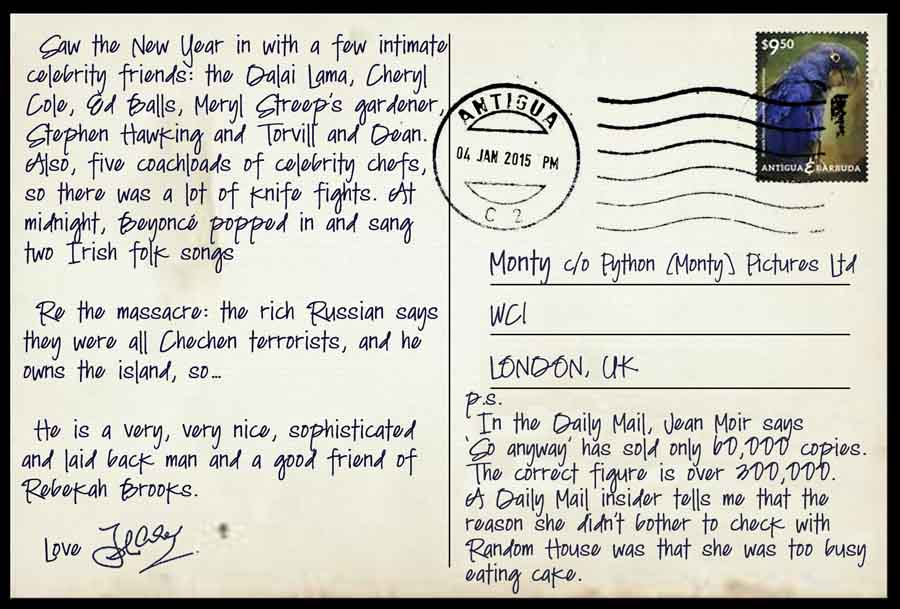 New Year Postcard from Mr Cleese
Saw the New Year in with a few intimate celebrity friends: the Dalai Lama, Cheryl Cole, Ed Balls, Meryl Streep's gardener, Stephen Hawking and Torvill and Dean. Also, five coachloads of celebrity chefs, so there was a lot of knife fights. At midnight, Beyoncé popped in and sang two Irish folk songs

Re the massacre: the rich Russian says they were all Chechen terrorists, and he owns the island, so…

He is a very, very nice, sophisticated and laid back man and a good friend of Rebekah Brooks.
Happy 2015!
Love
JC


p.s.

In the Daily Mail, Jean Moir says 'So anyway' has sold only 60,000 copies. The correct figure is over 300,000. A Daily Mail insider tells me that the reason she didn't bother to check with Random House was that she was too busy eating cake.