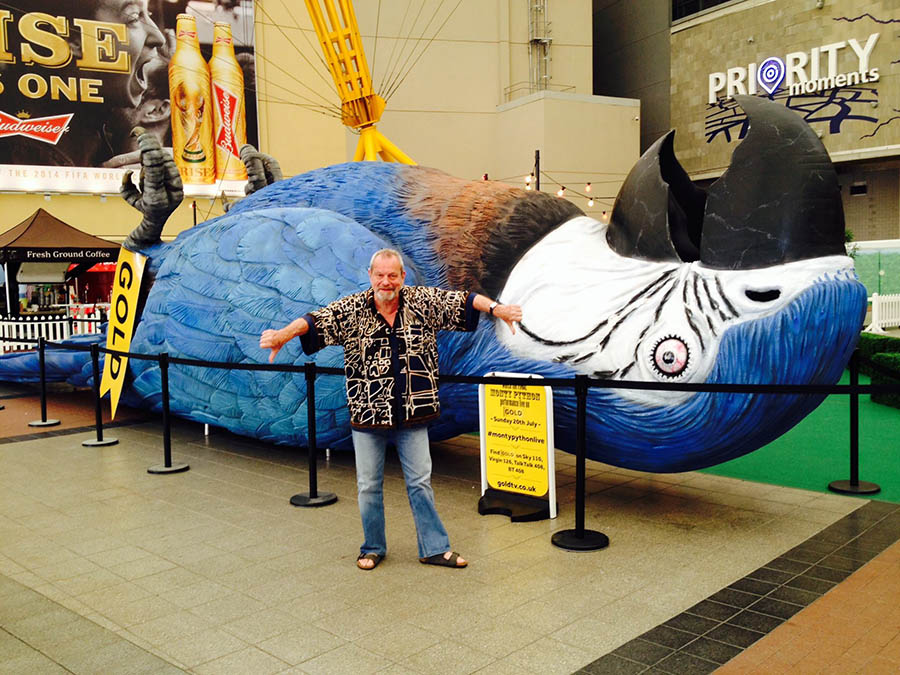 Facts and Figures from the First Five 'Monty Python Live (mostly) – One Down Five to Go' Shows
As the countdown to the 'Last Night of the Pythons' at The O2, London on July 20th begins, here are some things you've always wanted to know about the first five 'Monty Python Live (mostly) – One Down Five to Go' shows.

Our Charity Bruce raised over £20,000 in the first 5 shows, for NSPCC, Shelter, The Roundhouse, Maggie's Centres and The Mercury Phoenix Trust. Next five shows will support The Stammering Centre, Nordoff Robbins, Evening Standard Dispossessed Fund and Great Ormond Street Hospital Charity.

Our 'Celebrity Blackmail' guests were Stephen Fry, Bill Bailey, Lee Mack, Noel Fielding and Matt Lucas… More great surprise guests in the next five shows….

A giant sculpture of a Dead Parrot appeared at Potters Field and has now made it's way to The O2, London which will be it's home for the next 7 days. Have a look at Terry G above!

July 20 is 'The Last Night of the Pythons' and will be broadcast live around the world in cinemas and on TV. UKTV Gold will broadcast a full wrap around show to go with the live show in the UK.