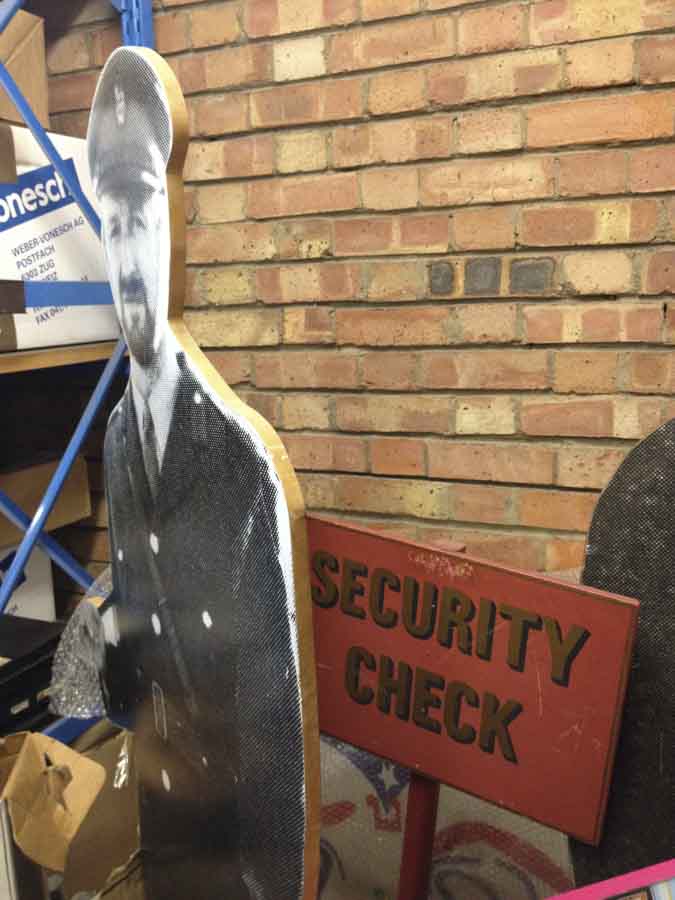 Monty Python Archive Build - Update
Just over a month into the archive build and it's getting exciting.

The boxes, of which there are hundreds, have been organised into groups – merchandise, films & tapes, books & music, production stills, artwork, props and more – and the contents are being sorted through and logged.

Today we dusted off the contents of a plan chest that is full of original Terry Gilliam artwork, including album cover artwork for Monty Python's Contractual Obligation Album, together with production stills and mock-ups of posters for Monty Python's Life of Brian.

We also came across a box of Python albums, including The Instant Monty Python CD Collection, The Monty Python Instant Record Collection (yes – the one with the original sleeve that folds out into a 12-inch cube, mimicking a stack of records) and Monty Python Sings!, not to mention this great cut out of Graham – priceless!

Keep up-to-date with the Python archive here, and by following Monty Python on Twitter and Facebook.