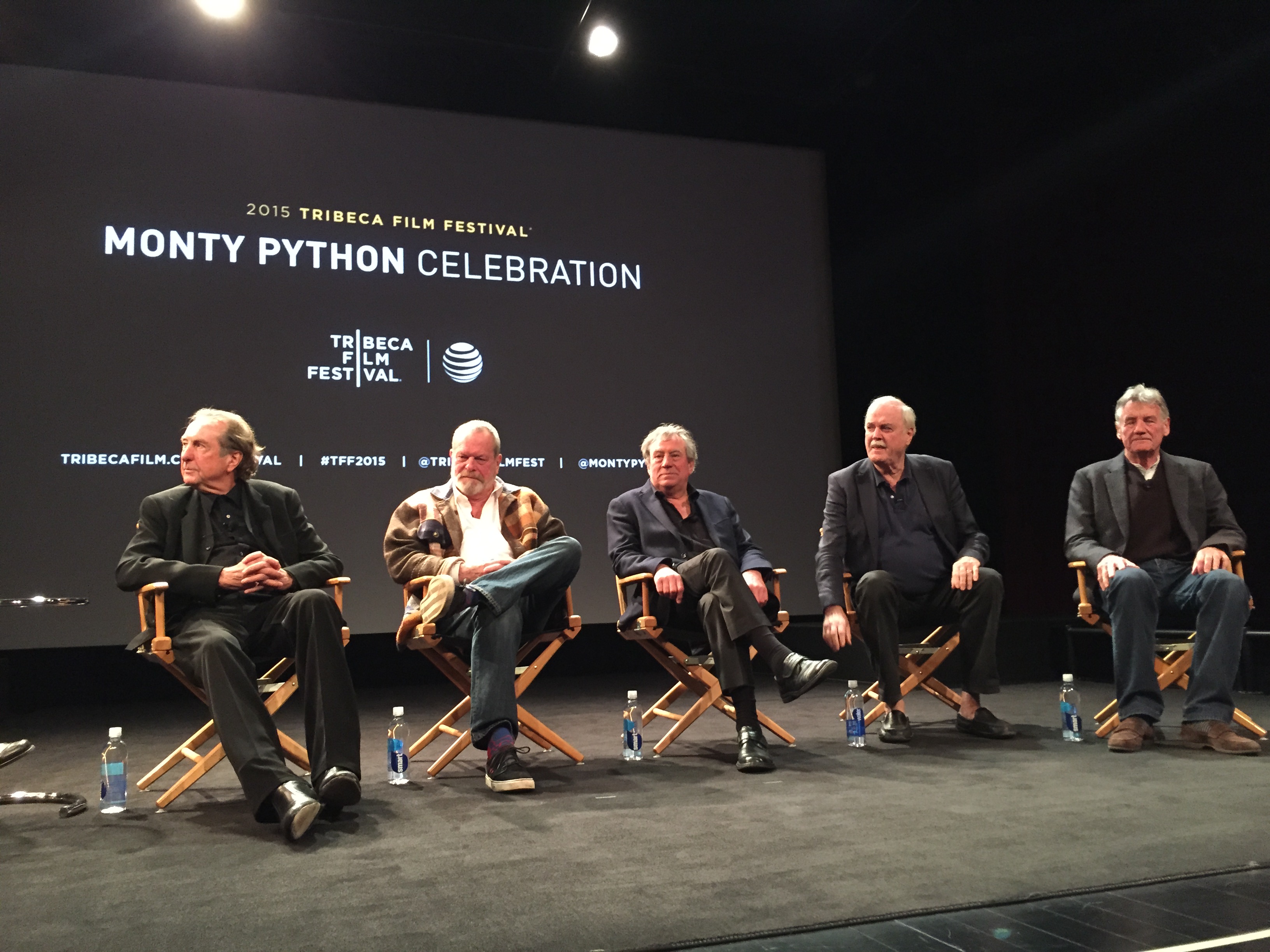 Report from TFF2015 Monty Python Press Conference - Part 1
John arrived first to the NYC press conference for the 40th anniversary celebration of "Monty Python and the Holy Grail" at the TriBeCa Film Festival.

"I'm very grumpy," John grumbled. "Why was I asked to be here so early?"

He then settled in to watch the Pythons' appearance on "The Tonight Show with Jimmy Fallon" from last night.

Eric arrived next and immediately settled in, Tweeting away and telling John that he was hopeful that Steve Martin might arrive in time for tonight's screening of "The Holy Grail" at the Beacon Theater.

Terry J. arrived next and laughed with John, recounting the Fallon appearance.

Michael and Mrs. Palin and Terry G came next and the gang was all present, at least in the green room.

After a pep talk and a nap by Terry G the troupe headed for the stage.

"They're interrupting my beauty rest," Terry G. joked, and Monty Python took the stage.
By Jeff Slate @jeffslate