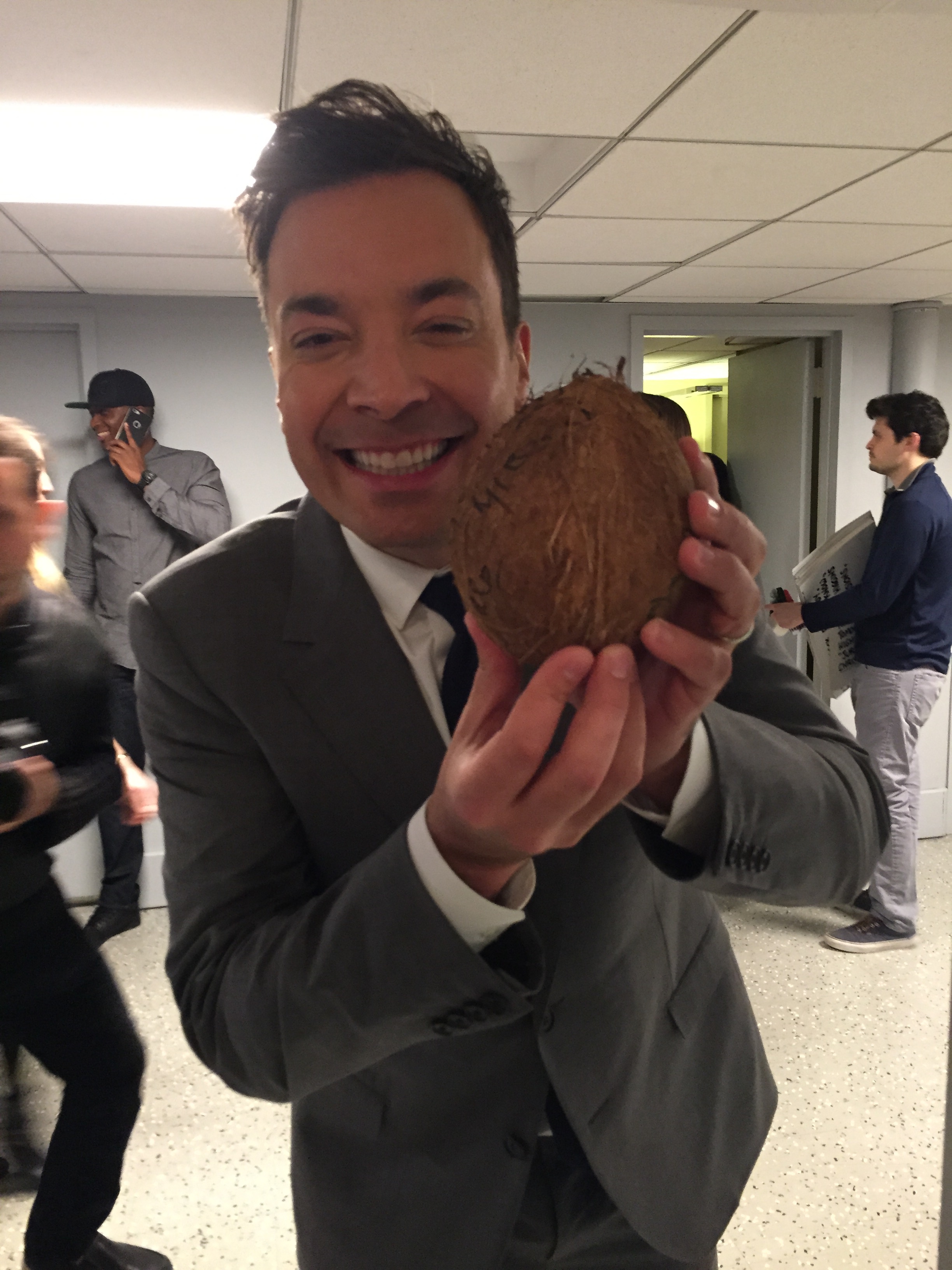 Python's Present Fallon with the 1st
John, Mike, Terry, Terry and Eric appeared on "The Tonight Show with Jimmy Fallon" last night. They caused mayhem back stage and on the show, with John taking over Jimmy's seat and the others playing musical chairs.
The guys did present Jimmy with the first "Coconut Award", which he was thrilled to accept.