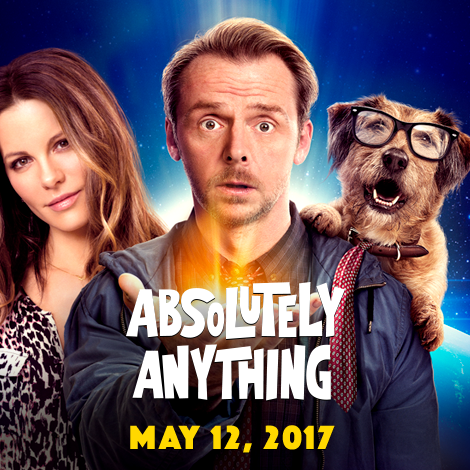 Terry Jones' "Absolutely Anything" to be released in the U.S.
Absolutely Anything, written and directed by Terry J and starring Simon Pegg, Robin Williams and Kate Beckinsale will be released in the U.S. on 12 May 2017.
Originally released in the UK in 2015, the film, based on a script Terry J wrote about 20 years ago, is Robin William's final film and features him voicing the role of a perky dog. Terry J, Mike, John, Eric and Terry G also lend their voices as the aliens.

Absolutely Anything centres on a disillusioned schoolteacher, Neil (Simon Pegg), who suddenly finds he has the ability to do anything he wishes – a power bestowed upon him by a distant alien race. Unbeknownst to Neil, how he employs his newfound powers will dictate the fate of mankind one wrong move and the aliens will destroy Earth.