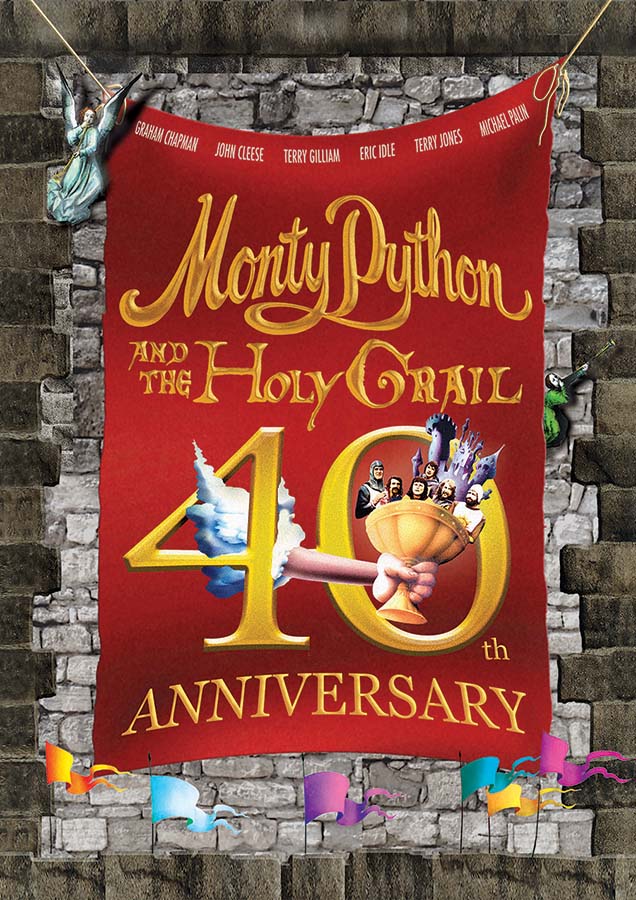 British Library to Host Special 40th Anniversary Screening of "Monty Python and The Holy Grail"
As part of their celebrations to commemorate the 800th anniversary of the Magna Carta this year, London's British Library is celebrating the glories of the Middle Ages. To mark this historic era they will be hosting a special 40th anniversary screening of "Monty Python and The Holy Grail", one of the greatest medieval cinematic epics ever made!

This first-ever cinema screening on the Library's Piazza will take place on the evening of 18 August and will be made even more special by an "in-conversation with" Michael Palin before the film, hosted by historian Dan Jones.

Michael Palin said about the occasion: "This is a first. I'm looking forward to seeing "Monty Python and the Holy Grail" take its place in history."

Chain mail costumes and coconut shells optional!

For details of timings, tickets and more, please see here.