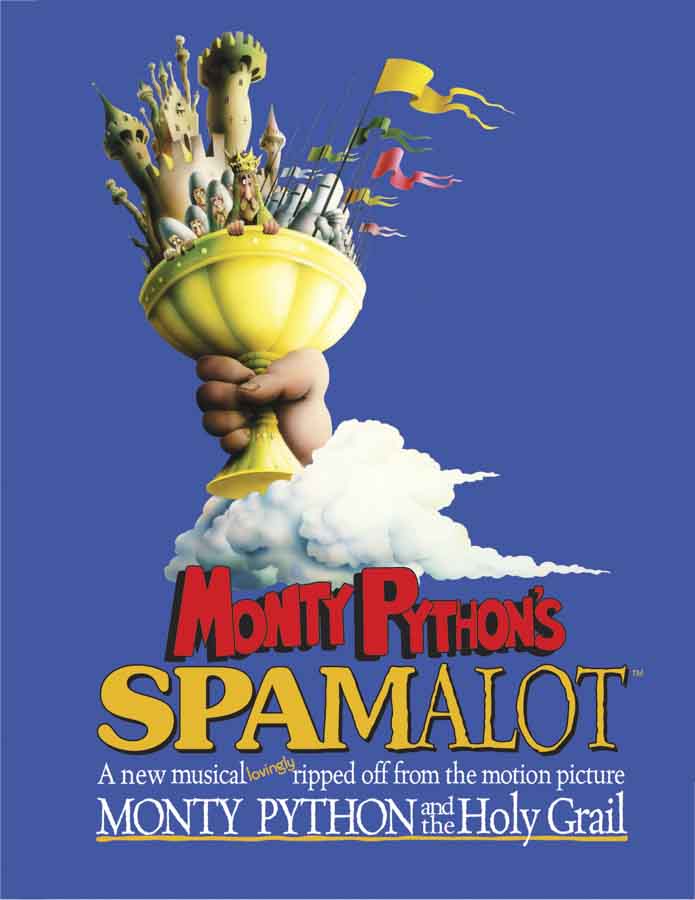 Eric Idle to play God in Spamalot
Eric Idle has won the public vote and has beaten off stiff competition from Michael Palin, Hugh Bonneville, Professor Brian Cox, Brian May and Michael Ball, to appear as God in 2D on screen at The New Theatre in Cardiff from 2nd – 7th March as part of Monty Python's Spamalot UK Tour.

'The Spamalot Charity Gods' has been created to raise-a-lot of shillings for several charities supported by the actors who are playing God while the show is on tour this year, from January to June.

Having appeared in the role during the West End production from 2012 to 2014, Eric Idle took time out of his busy schedule to film the part of God, which will be shown during each performance of Spamalot when the UK tour visits Cardiff. His nominated charity is the Great Ormond Street Hospital For Sick Children.

The role of God features in Spamalot when King Arthur and the Knights of The Round Table are given their quest to find The Holy Grail.

As well as Eric Idle appearing as God, actor and comedian Joe Pasquale is returning to the role of King Arthur and actor Todd Carty returns as King Arthur's faithful manservant Patsy from Thursday 15th January 2015, after playing the roles in the West End production.

For tickets and information click
here
.