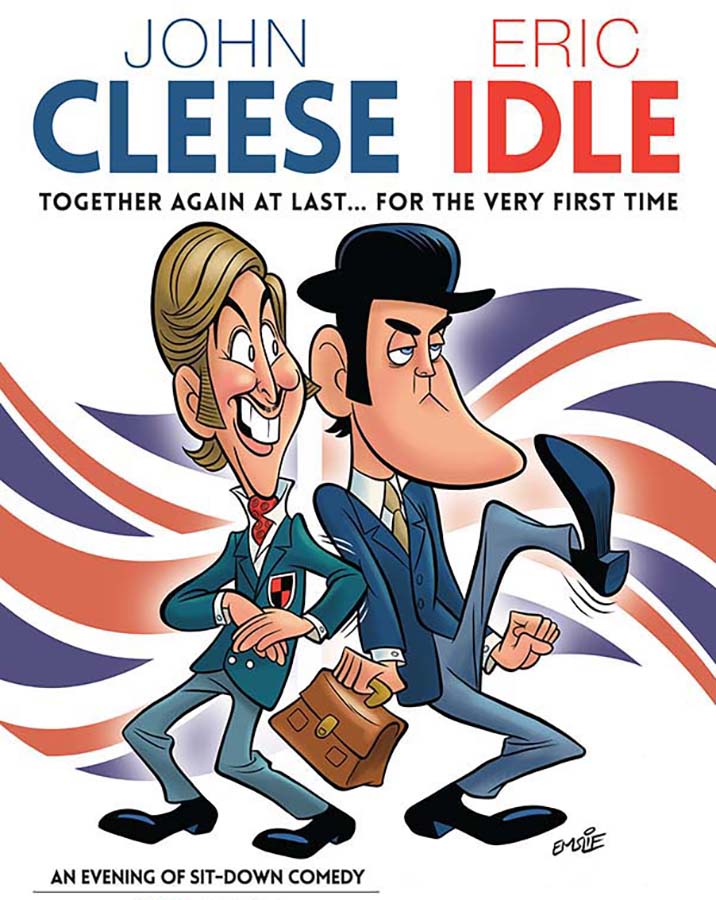 John & Eric To Tour Australia & New Zealand - Feb/March 2016
This week John and Eric announced that they will be bringing their tour 'John Cleese & Eric Idle: Together Again At Last...For The Very First Time' to Australia and New Zealand in February 2016.

The 2016 tour will see the duo perform their show in all major capital cities including the Gold Coast, Melbourne, Sydney, Canberra, Perth, Adelaide, Auckland and Wellington from 25 February through 28 March 2016.

John said of the new tour: "Eric and I had huge fun touring the States in October and now we can bring our show to the friendliest people in the world. No one show will be the same and all of them will annoy the Politically Correct."

Eric added, "Having enjoyed the World Tour of Florida, we were looking for somewhere else large aquatic reptiles of the sub family Crocodylinae also thrived. The Nile was booked, so we are coming to Australia. Having once married a Sheila and as the father of a half Australian son I look forward to touring one of my all-time favourite places."

In 'Together Again At Last...For The Very First Time' John and Eric blend scripted and improvised material with storytelling, musical numbers, exclusive footage, aquatic juggling and an extended audience Q&A.

For full tour dates, venue details and to buy your tickets visit HERE.