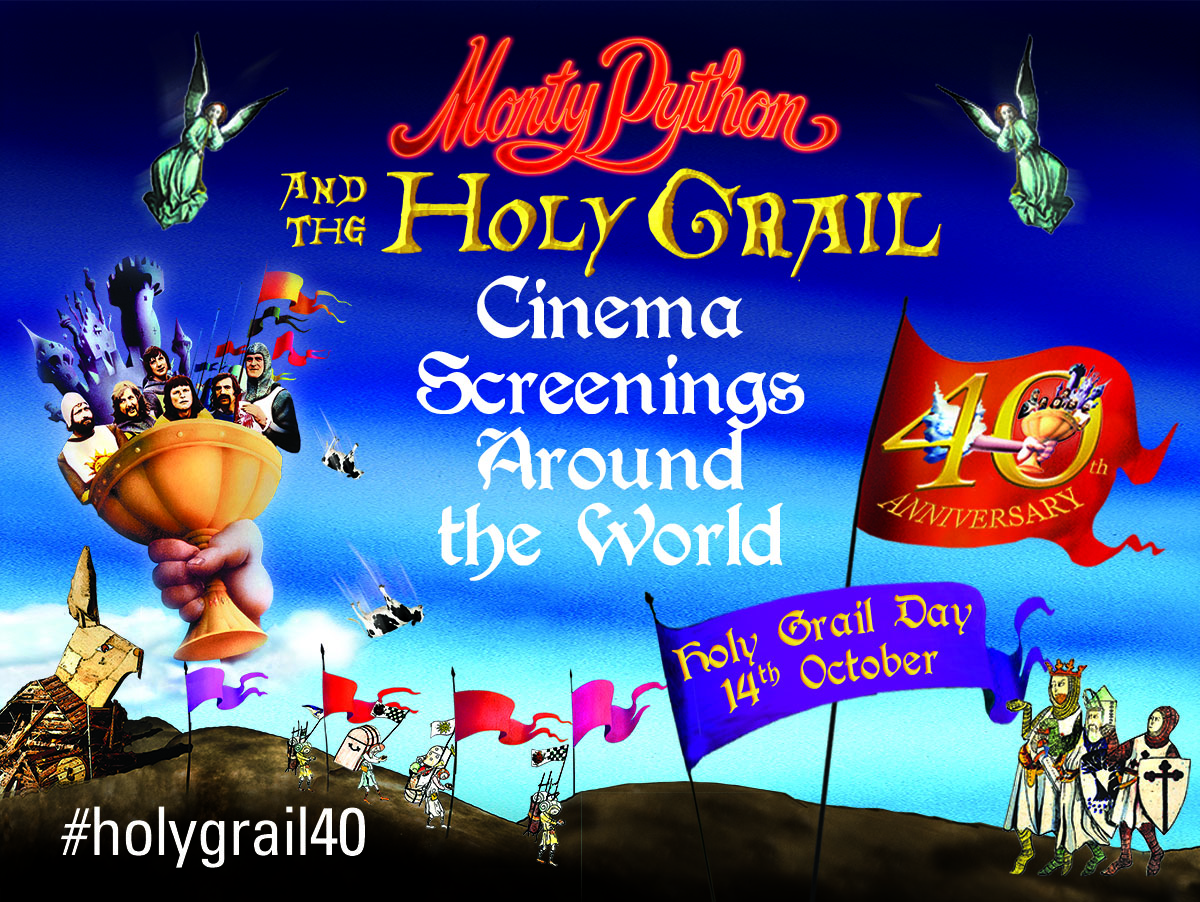 #holygrail40 Cinema Screenings Around the World
In celebration of the 40th anniversary of "Monty Python and the Holy Grail" there are screenings being organised around the world. We're encouraging everyone to come along to the screenings costumed-up and with vocal chords primed for an epic sing-a-long.
For information on 40th anniversary screenings in the
U.S
. visit
here
...and for
other locations, including the U.K.
visit
here
.
And don't forget, 14 October is "Holy Grail Day".