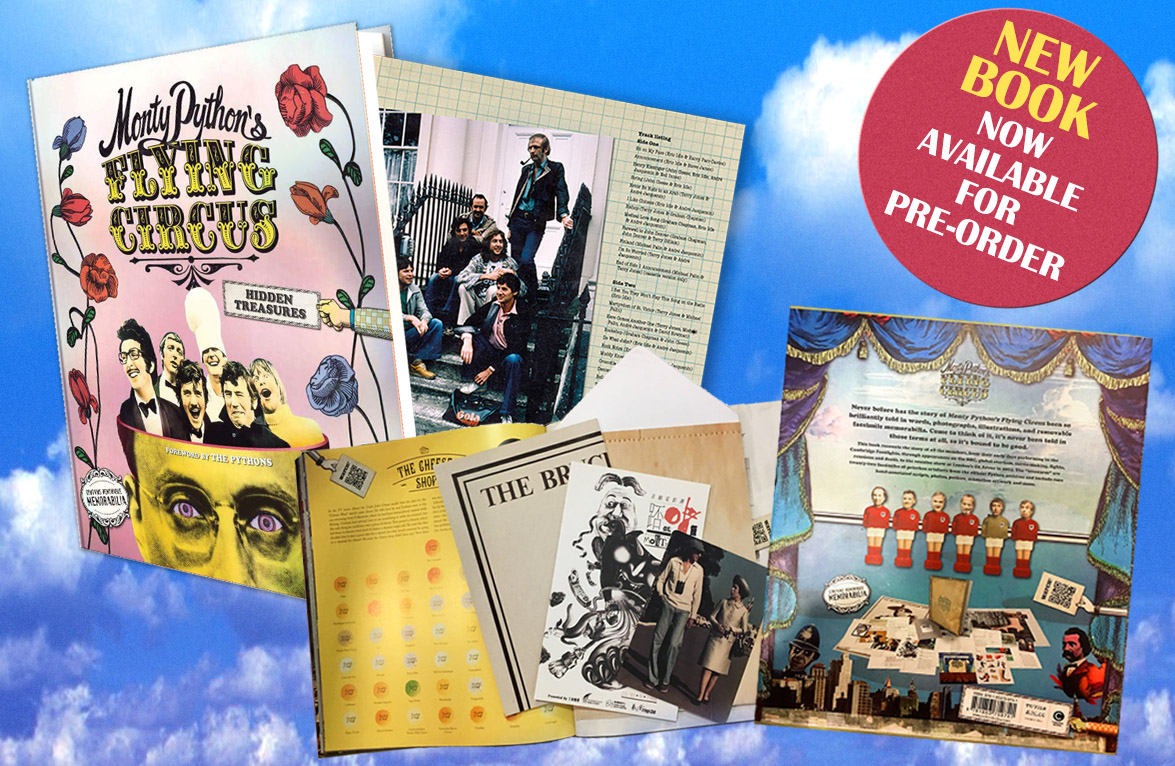 NEW Monty Python's Flying Circus Book
"Monty Python's Flying Circus: Hidden Treasures" is the latest book from Monty Python.
The books tells the complete history of "Monty Python's Flying Circus", with bits in. It delves into the official Monty Python archives for the first time and tells the Monty Python story through photographs, text and props in the shape of removable facsimile memorabilia, including hand-scribbled scripts, never-before-published cue sheets, postcards, programmes and more. The book also includes QR code links to all the featured sketches on the Monty Python Official YouTube Channel.
Never before has the story of the Pythons been so brilliantly told, in words, rare and unseen photographs and fascinating examples of removable and on-the-page facsimile memorabilia.
The book is published in March (UK: 9 March, US: 28 March), but you can pre-order yours today.