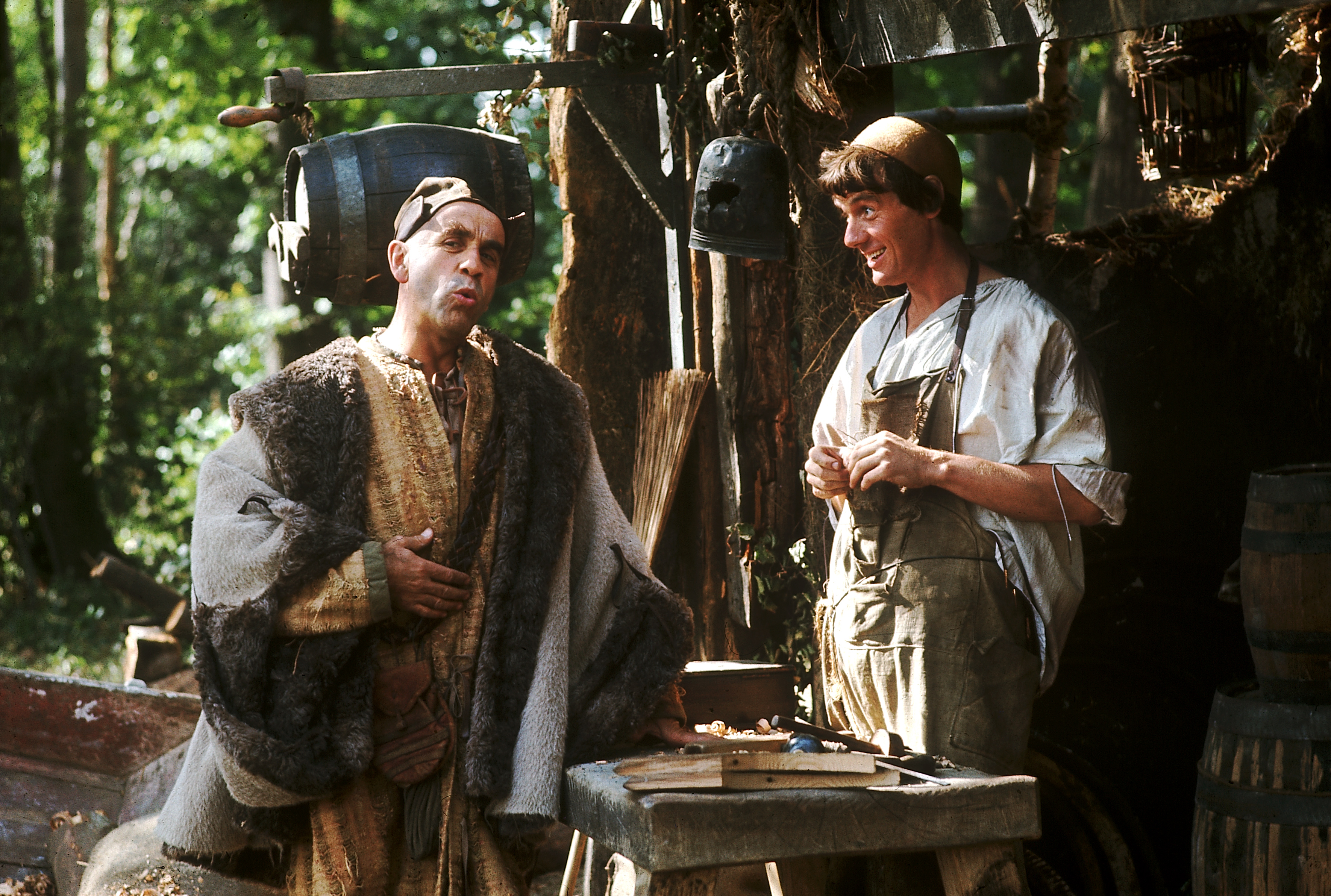 "Jabberwocky" Screenings at BFI London Film Festival 2017
In celebration of the 40th anniversary of Terry Gilliam's Jabberwocky, the BFI National Archive and The Film Foundation, with funding provided by the George Lucas Family Foundation, have restored the film from the original camera negative, with Gilliam's supervision, to a spectacular 4K version.
The London Film Festival screening of Jabberwocky (Thursday 5 October) is the first chance for audiences to see the new 4K restoration. Terry Gilliam will be joined onstage by cast members Annette Badland and Michael Palin for a Q&A following the screening.
For more information and to purchase tickets please visit
here
.
Film Synopsis
Amid the filth and muck of England in the Dark Ages, a fearsome dragon 'Jabberwock' stalks the land, casting a shadow of terror upon the kingdom of Bruno the Questionable. Who should emerge as the town's only possible saviour but Dennis Cooper (Michael Palin), an endearingly witless bumpkin who stumbles onto the scene and is flung into the role of brave knight.
Terry Gilliam's first feature as a solo director is a riotous tale of monsters, true love and medieval manners. Sometimes seen as a companion to Monty Python and the Holy Grail, Jabberwocky is pure, undiluted Gilliam.