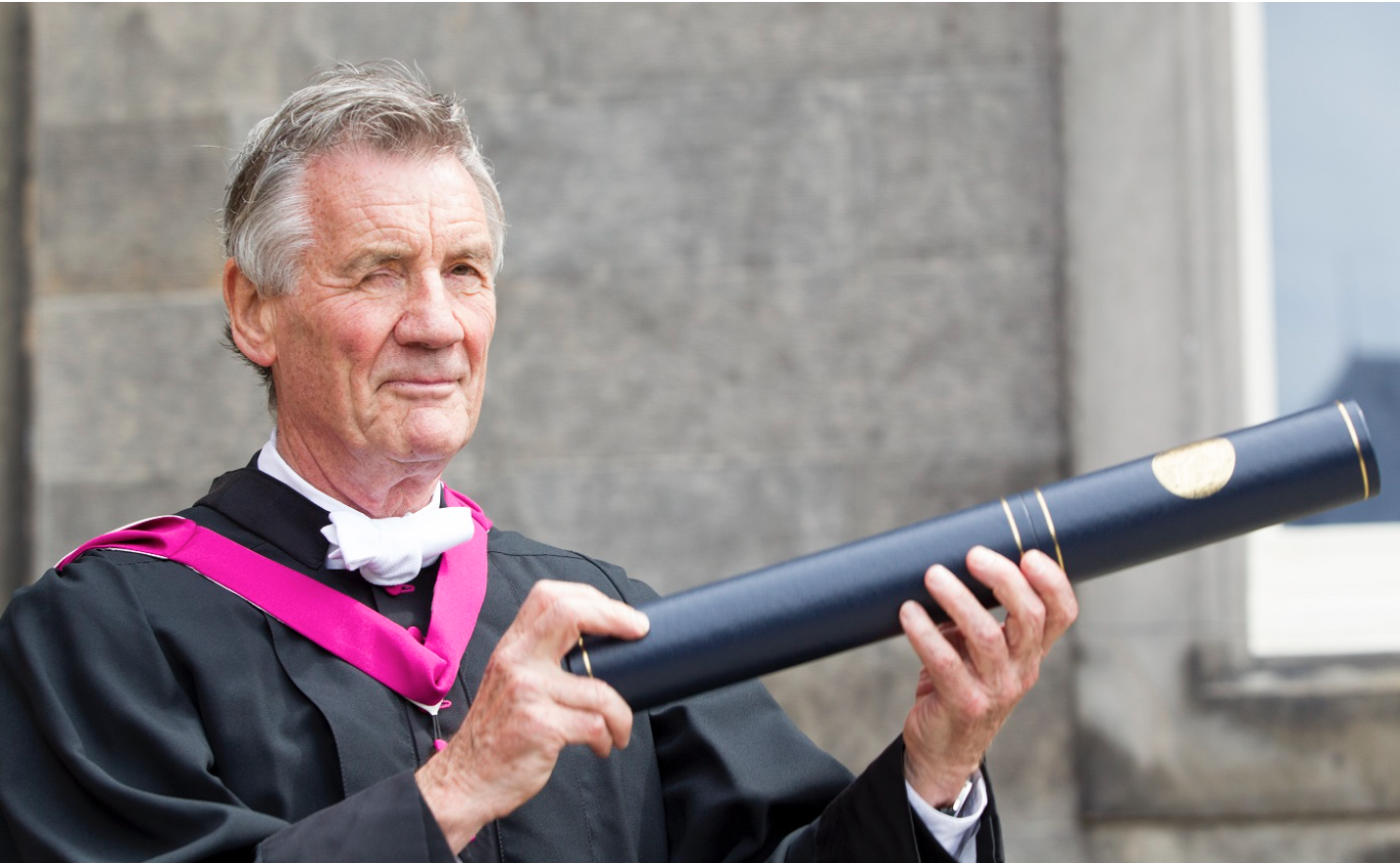 Michael Palin awarded Honorary Doctorate from St. Andrews University, Scotland
Today, Michael was in Fife, Scotland where he was made an honorary Doctor of Science at St. Andrews University, in recognition of his contribution to the understanding of contemporary geography issues.

He declared that he felt "very proud" to be awarded the accolade. He is the third Python to be given the honour by the university. John Cleese was awarded an honorary degree in 1971; Terry Jones was honored in 2013.