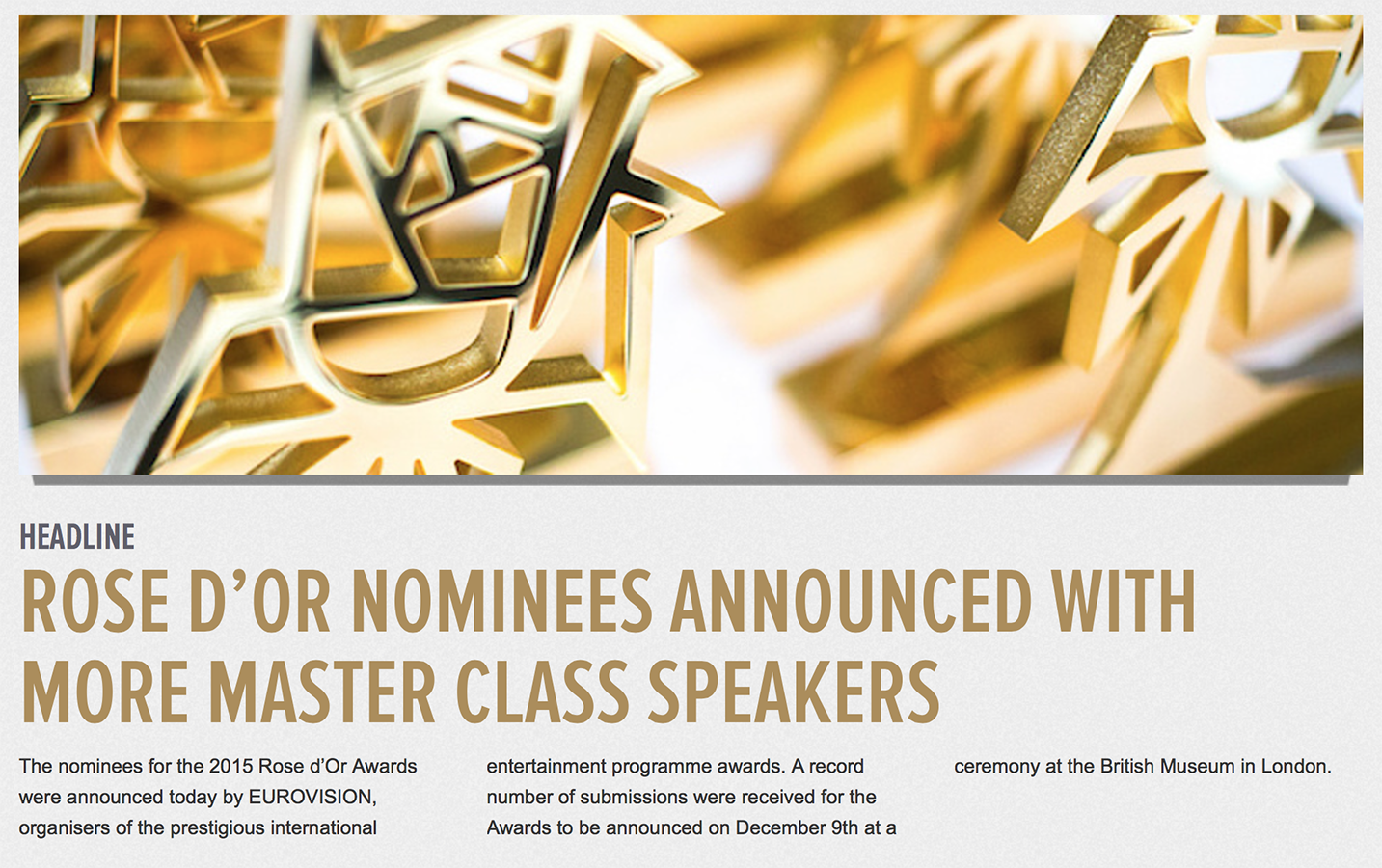 "Monty Python – The Meaning of Live" Nominated for a Rose D'Or Award
"Monty Python – The Meaning of Live", a documentary commissioned by UKTV, has been nominated in the "Arts" category for a 2015 Rose D'Or award.

The winner will be announced at an awards ceremony in London on 9 December.

"Monty Python – The Meaning of Live", a uniquely intimate documentary, follows the Pythons as they reunite for a final time to stage a marathon ten reunion shows at The O2 in July 2014. With unprecedented access, the film reveals the humour, chaos and passion that went into bringing the "Flying Circus" to the stage. It offers a unique insight into the inner workings of the 5 remaining Pythons, pulling together after a 34?year hiatus to recreate their unique brand of comedy for a legion of fans and celebrity admirers.

As well as following their journey to The O2, this intimate and provocative documentary includes never before seen archive footage from the group's early live shows, including "Live At the Hollywood Bowl" in 1980, and reveals how they pioneered stadium comedy. Also, for the first time, the remaining members of Monty Python open up about their approach to comedy, their worldviews and the tensions within the group in all-new interviews.

Watch the film's trailer here.

For more information about the Rose D'Or Awards visit here.