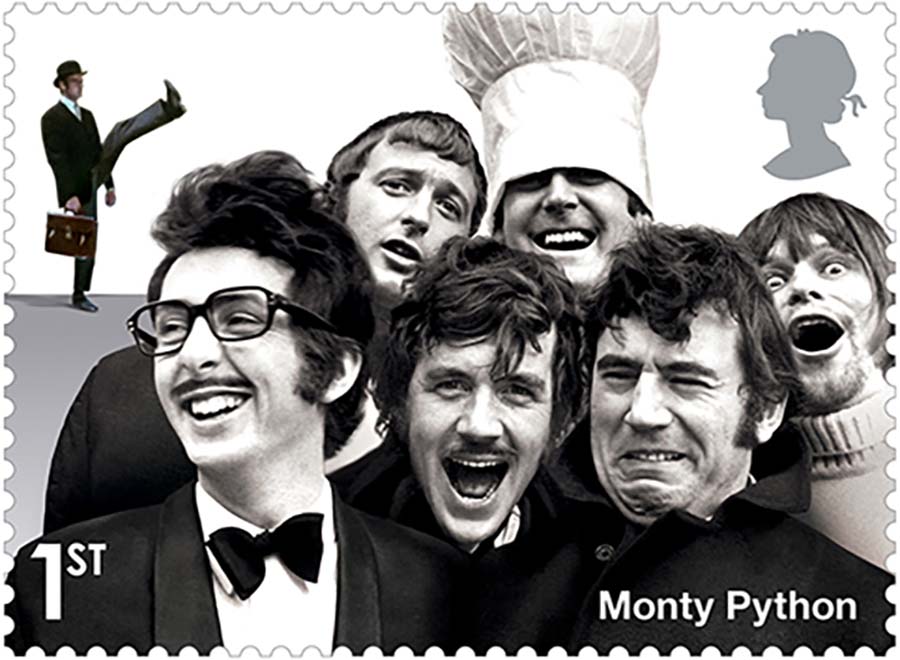 Royal Mail Celebrates Monty Python
This April Fool's Day Monty Python are being celebrated on a Royal Mail stamp as part of a set of stamps, "Comedy Greats", to mark the contribution to the world of entertainment and comedy by some of the nation's most cherished performers across the decades since the 1950s.

The set of stamps focuses on performers who emerged from the tradition of stand-up and sketch show artists, rather than those more widely regarded as comic actors. Other comedians featured include Norman Wisdom; Eric Morecambe and Ernie Wise; Spike Milligan; Peter Cook and Dudley Moore; The Two Ronnies; French and Saunders; Victoria Wood; Lenny Henry and Billy Connolly.

Royal Mail will also be issuing a special postmark across the country on 1 April to mark the stamp set.

Royal Mail vans in the locations with strong links to the comedians will feature an image of the relevant stamp, so look out for Royal Mail vans featuring the Monty Python stamp in London locations, including Camden Town, Covent Garden and Highgate.

The stamps are on sale now and available at here and in 8000 Post Offices across the UK.