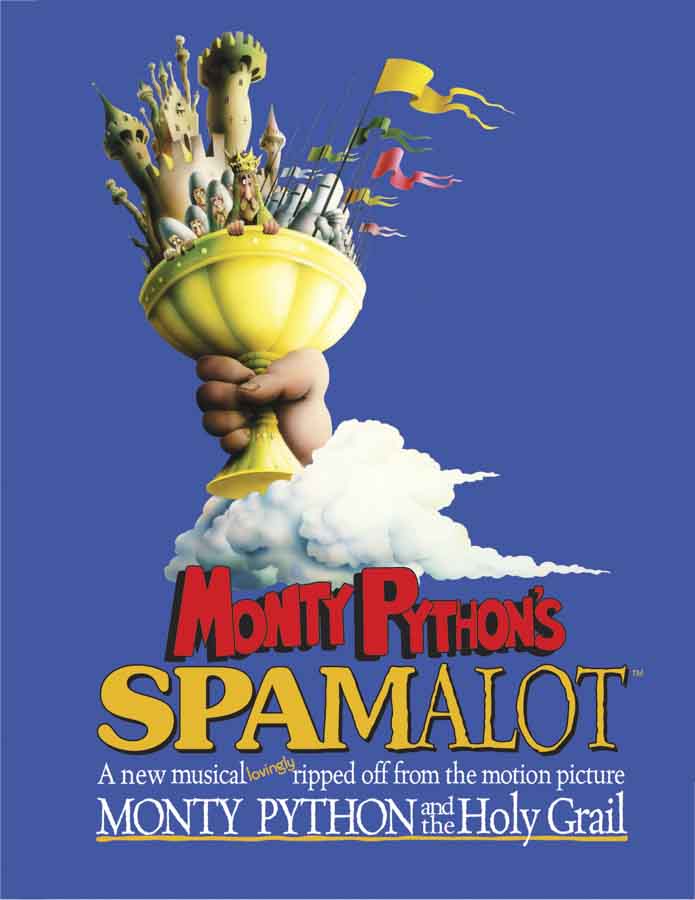 Spamalot To Tour the UK
Touring theatre company Selladoor Productions will mount a new UK touring production of the musical "Spamalot", opening at Blackpool Opera House in September.

The co-production with Mercury Theatre in Colchester will then tour the UK from September 2017, before visiting South Korea in June 2018.

Based on the 1975 film Monty Python and the Holy Grail, the musical follows King Arthur as he travels with the Knights of the Round Table in search of the Holy Grail.

Winner of the 2005 Tony Award for Best New Musical, Spamalot was written by Eric Idle alongside John DuPrez and features the songs "Always Look on the Bright Side of Life", "The Song That Goes Like This" and "The Diva's Lament".

Initial casting includes Bob Harms, Sarah Harlington, Marc Akinfolarin, Norton James, Matthew Pennington and Gleanne Purcell-Brown. Further casting is to be announced.

Spamalot runs at Blackpool Opera House from 11 to 16 September, before touring to Bridlington, Edinburgh, Birmingham, Sunderland, Exeter, Chester, Manchester, Woking, Wimbledon, Buxton, Reading, Portsmouth, Malvern, Billingham, Basildon and Wirral.