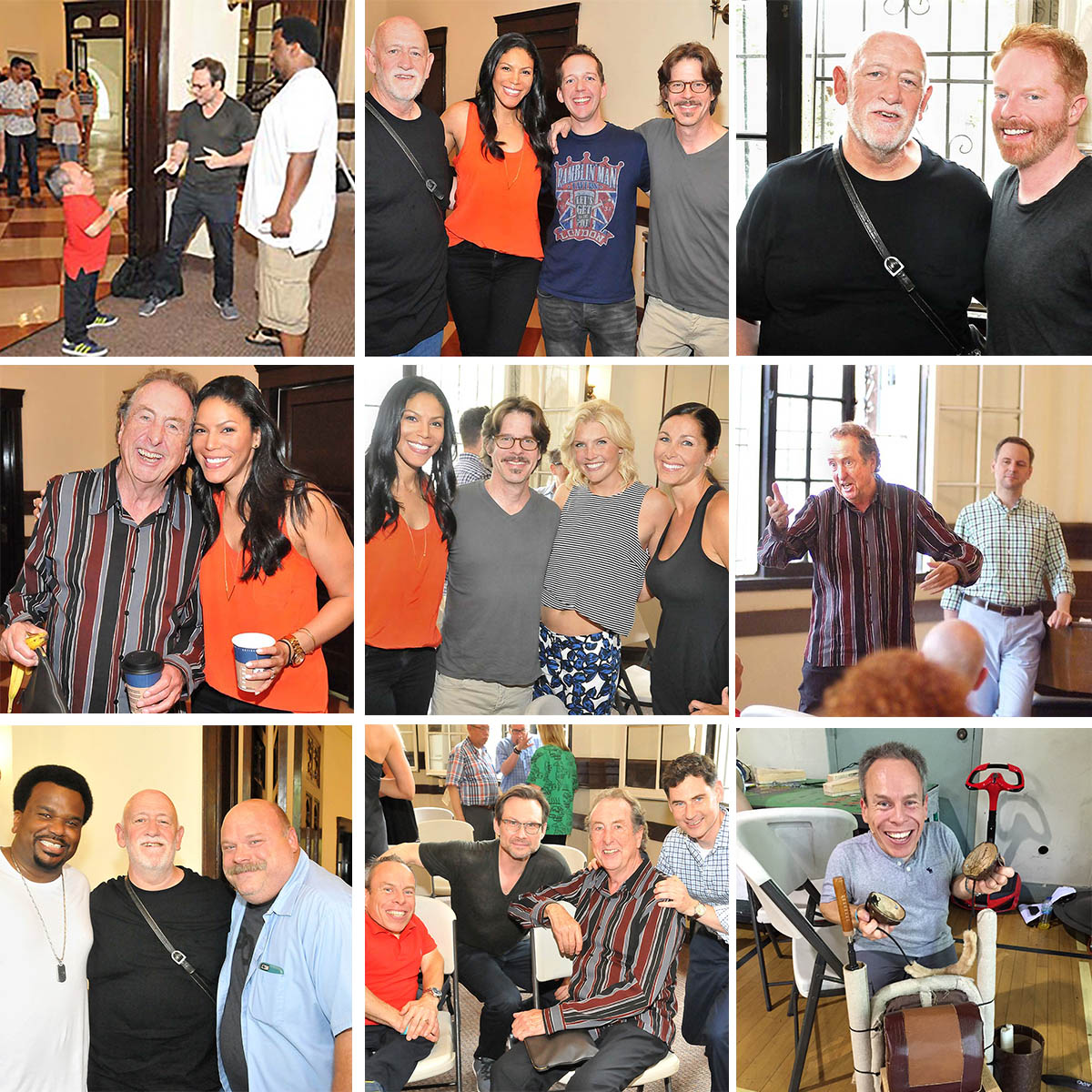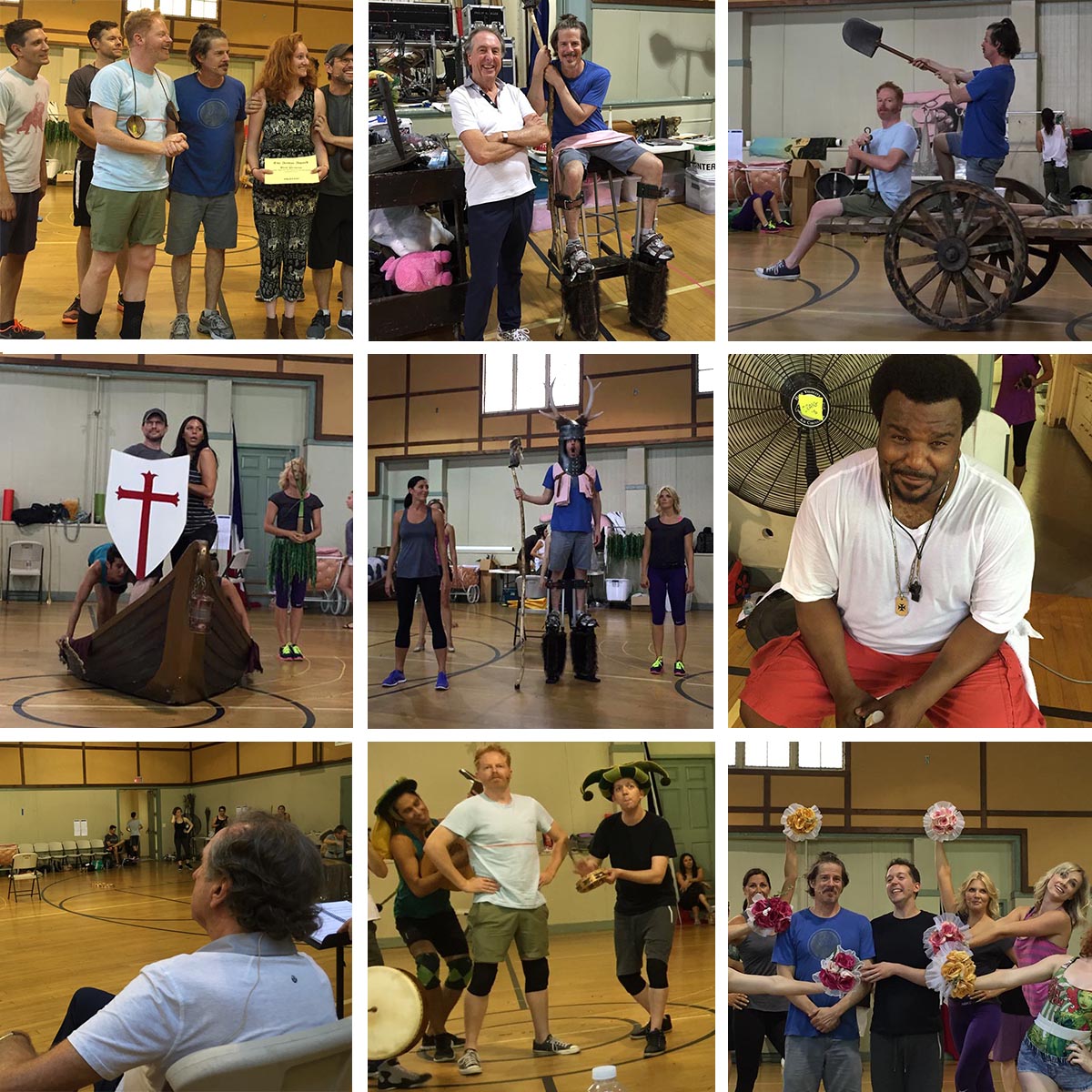 Spamalot at The Hollywood Bowl - Rehearsals
A 3-night run of "Spamalot", which celebrates it's 10th anniversary this year, opens at The Hollywood Bowl this Friday 31 July.

With a star-studded cast including Craig Robinson as King Arthur, Christian Slater, Jesse Tyler Ferguson, Warwick Davis, Rick Holmes, Merle Dandridge, Kevin Chamberlin, Tom Deckman and Eric Idle as the Historian, and directed by BT McNicholl the production is one of the most ambitious to date, with only 2 weeks to pull it all together.

On Friday Eric, along with the rest of the cast and the production team came together for an informal "meet and greet" and on Saturday they had their first full run-through.

At the end of Saturday's rehearsal Eric said, "We have an amazing company. They are the most fun to work with and are absolutely hilarious. We did all this in 5 days! I'm really enjoying myself".
Visit our
Media page
to see photos from the "meet and greet" and Saturday's rehearsals.
For tickets and more information about the show click
here
.