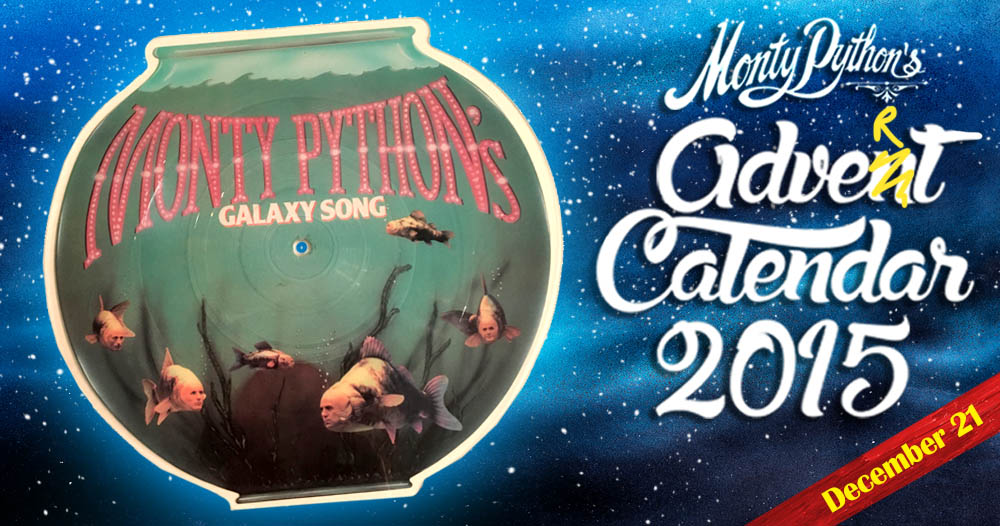 MONTY PYTHON'S ADVERT CALENDAR 2015 - DAY 21
Today you can win a Limited Edition (fishbowl-shaped) LP of the original version of "The Galaxy Song".

To be entered into the prize-draw, simply send a screenshot of your top score on The Galaxy Song Asteroid Game to us via our Twitter page - @MontyPython - or post to our Facebook page - MontyPython.

Happy playing.