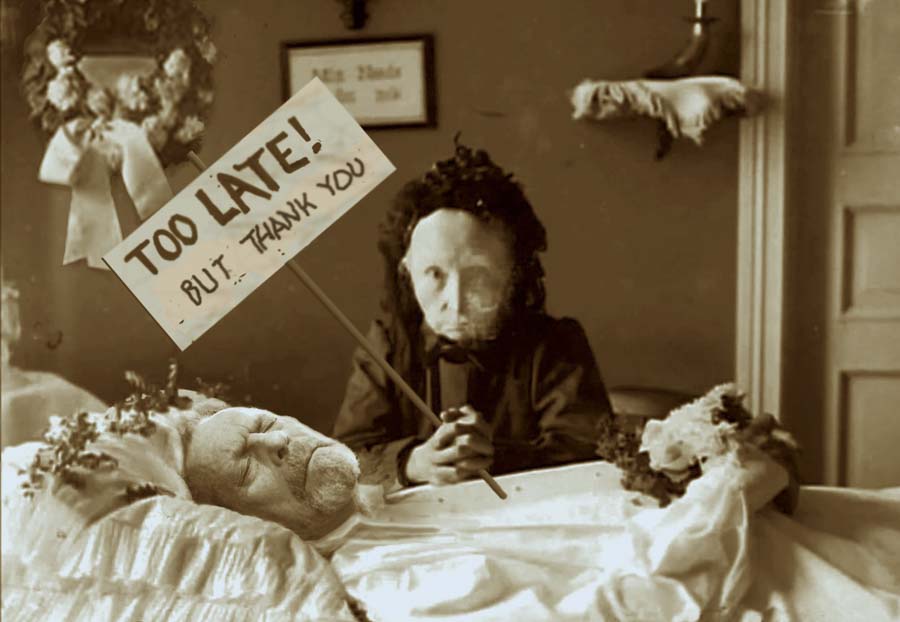 Monty Python Wins the British Comedy Academy Lifetime Achievement Award 2014
Monty Python was presented with the British Comedy Academy Lifetime Achievement Award at this year's British Comedy Awards, on Tuesday 16th December.
Sam Holmes, who starred alongside the group in their O2 shows in July, accepted the award on behalf of the Pythons under the guise of the group's physician. Terry G sent the above "acceptance" illustration
and you can watch Michael Palin's "acceptance" speech here:
https://www.youtube.com/watch?v=vQeTsdXbA_I
.

Here is Sam Holmes' acceptance speech in full (written by Michael Palin) for you all to enjoy:

"Good evening. My name is Dr Sam Holmes, and I was extremely privileged to perform with the legendary Monty Python team at the O2 this summer. In return for parts in Spam, the Spanish Inquisition, I Like Chinese and other items, my task was to keep an eye on them throughout their ordeal, sorry, their highly successful run. And believe me, keeping track of five comedy legends wasn't easy. All too often they missed the door to the stage completely, ending up on a walking tour of the building or in the car park or the dancers' dressing room. Once on stage, I had to help them with all the normal problems of men who've been at the top of their profession for more than forty years. Batteries for hearing aids, wearing each others' teeth by mistake, and which way to face.
I was the one who had to give them their daily dose of Laugharin, a drug which had never been tested on humans, though it had made mice hilarious in the laboratory.

I can tell you now that the only thing that got them through those ten tough shows was the money, and much of that they have since given away to their favourite charity - Lawyers In Need. Adjusting back to normal life hasn't been easy for the Pythons. For a short while they all found work of some kind - Terry Gilliam as a tunnel support on Crossrail, Eric Idle as a Park Ranger, in a car park near Leeds, John Cleese as a book jacket, Terry Jones as a Welshman and Michael Palin as a much older man.

Sadly it's been all down hill since those glory days of summer, and though this Award gives them a glimmer of hope there's no question of any of them being well enough to collect it. John's once hilarious legs now have to be kept in a box. Eric is suffering from delusions and thinks he's Michael, and Michael thinks he's the Mayor of Barnsley. Terry Jones is waiting for a head transplant and Terry Gilliam is suffering from Munchausen syndrome and simply watches his old films all the time.

They have asked me to accept the award on their behalf and sent this message.

'Where are the toilets ?'"
Thank you, The British Comedy Awards.