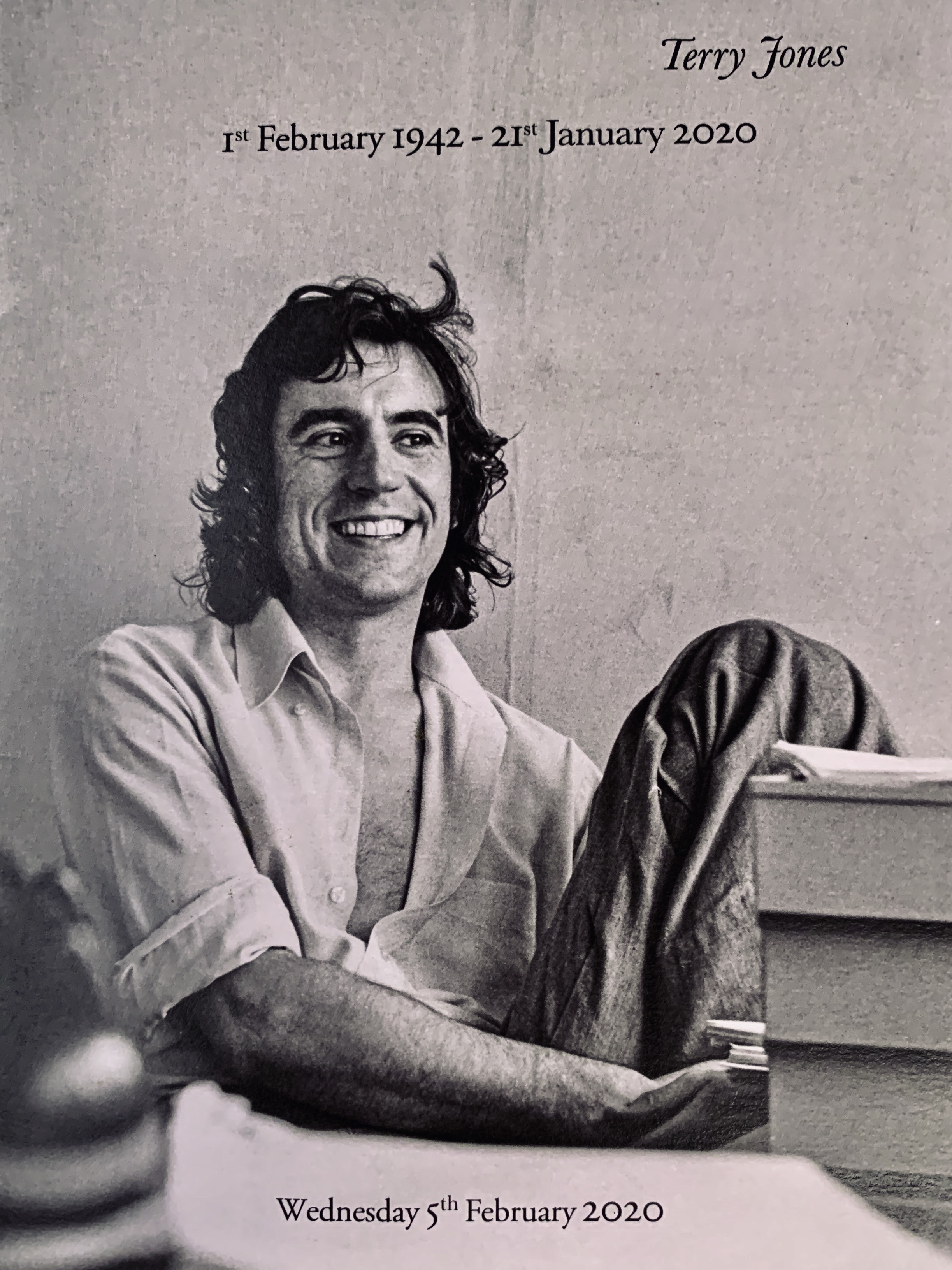 Final farewell...
Yesterday, we bid a final farewell to our dear Terry J, whose funeral took place in North London.
Fellow Pythons Terry G, Michael Palin (who gave a moving eulogy) & John Cleese came together to bid a final farewell to Terry J, yesterday afternoon.

Long-term Python collaborators Andre Jacquemin, Julian Doyle, Carol Cleveland, John DuPrez and Hazel Pethig, Sanjeev Bhaskar, Barry Cryer and Terry J's family and close friends all gathered for a private ceremony, celebrating Terry's life. It was a beautiful ceremony, with readings and a sing-along of "Penny Lane".