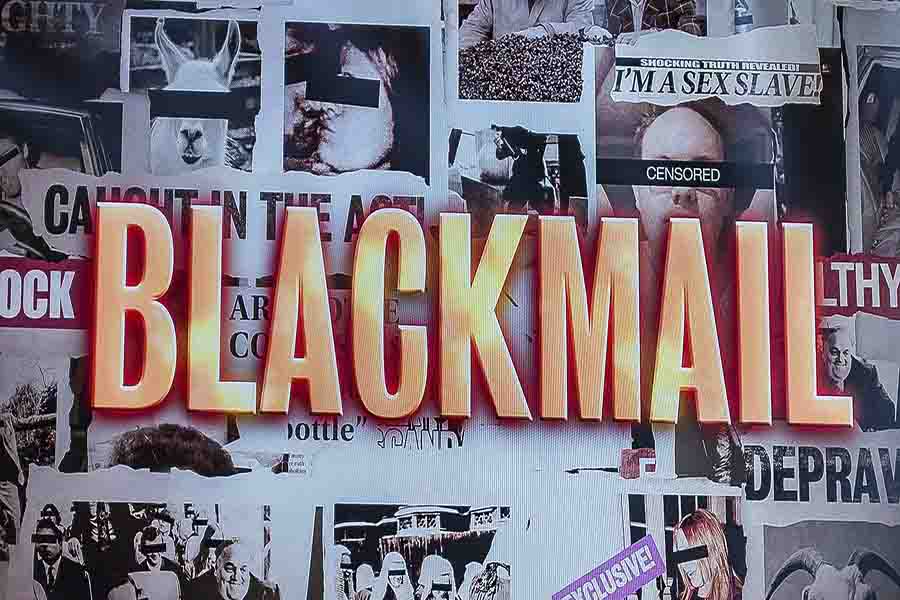 'Monty Python Live (mostly) - One Down Five to Go' - Celebrity Blackmail
One of the "modern Pythonesque twists" added to the live shows at The O2, London was to introduce a guest celebrity to the classic 'Blackmail' sketch.

Michael Palin, together with 10 dancers wearing bespoke Agent Provocateur lingerie, hosted the spoof game show in which contestants must pay to stop their dirty secrets being revealed to the nation.

Each show featured a different, surprise celebrity guest. The guest was brought out with a paper bag on their head, revealed to the audience after a countdown and cries of "Is it a celebrity or non-entity" and then asked to explain why they had ended up on the game show. The answers were unscripted, with each guest left to come up with their own reasons.

The guests were: Stephen Fry (Show 1), Lee Mack (Show 2), Bill Bailey (Show 3), Noel Fielding (Show 4), Matt Lucas (Show 5), Warwick Davis (Show 6), Simon Pegg (Show 7), David Walliams (Show 8), Eddie Izzard (Show 9) and Mike Myers (Show 10).

You can see Mike Myers' appearance in the film of the live show, out now on DVD, Blu-ray and Deluxe Edition, and in our new documentary, 'Monty Python – The Meaning of Live'.