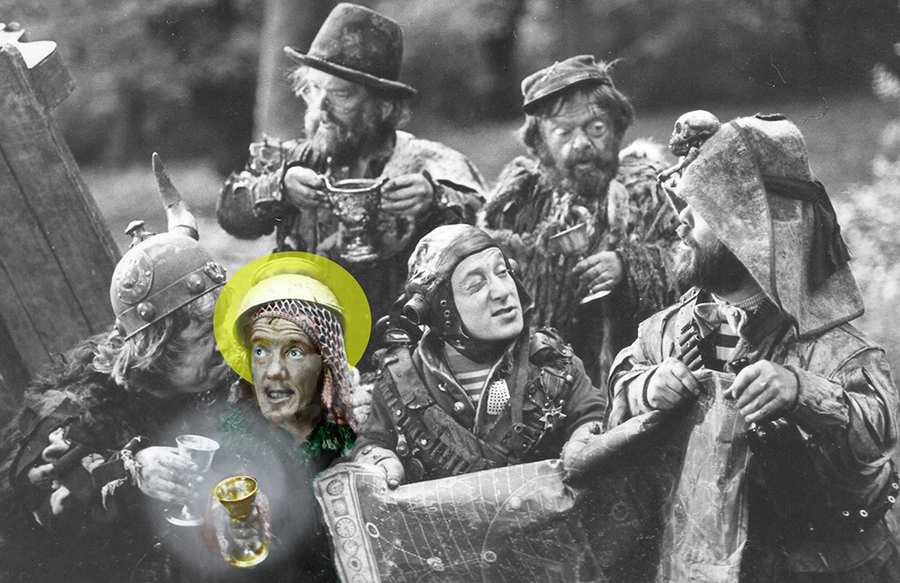 FIDGIT FINDS THE GRAIL AND IS MADE A SAINT!
Alas, at 81 Kenny Baker has left us and rejoined the Supreme Being. Kenny was made famous by Star Wars, but Time Bandits made him great. No longer did he have to be the faceless man in the can, he got to be a real action hero. Kenny was irrepressible, funny, game for anything, and attracted to tall blondes... and they to him. He was an utter joy to be with... a consumate pro. Goodbye with love, St. Fidgit, Kevin will have to stay here and carry on the fight. Terry Gilliam




RIP Kenny Baker. Small marvel and great Fidget!

Michael Palin




---




Kenny Baker, the British actor most famous for playing R2-D2 in the Star Wars films, has died at the age of 81 after a long illness.




Kenny Baker, who was 3ft 8in tall, shot to fame in 1977 when he first played the robot character. He appeared, with his face uncovered, in Terry Gilliam's jolly fantasy Time Bandits (1981).

Kenneth George Baker, actor, born 24 August 1934; died 13 August 2016.