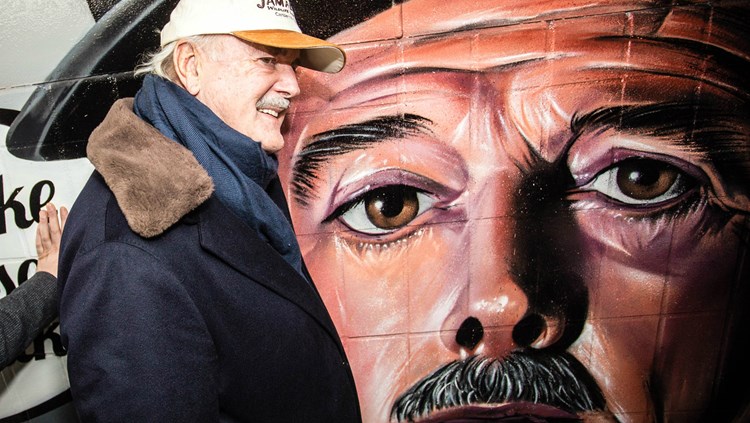 John Cleese Unveils the "Silly Walks Tunnel"
Today, John was in the town of Eindhoven, Netherlands to unveil a Silly Walks mural that now lines the Dommel Tunneltje.
The mural, painted by
Studio
Gifting
, includes two images of John's civil servant character from the "Monty Python's Flying Circus" sketch, and the various gaits of John's infamous silly walk from the sketch, which line the length of the tunnel.
John said of the event: "Do you seriously not have anything better to do today?"
Click
here
to see a video of the tunnel, with local residents doing their own silly walks, and
here
to watch the original "Ministry of Silly Walks" sketch.
Also, if you don't already have it, click
here
to find out about the the Silly Walks game.
[Main photo credit: Rob Engelaar / Infocus Media]