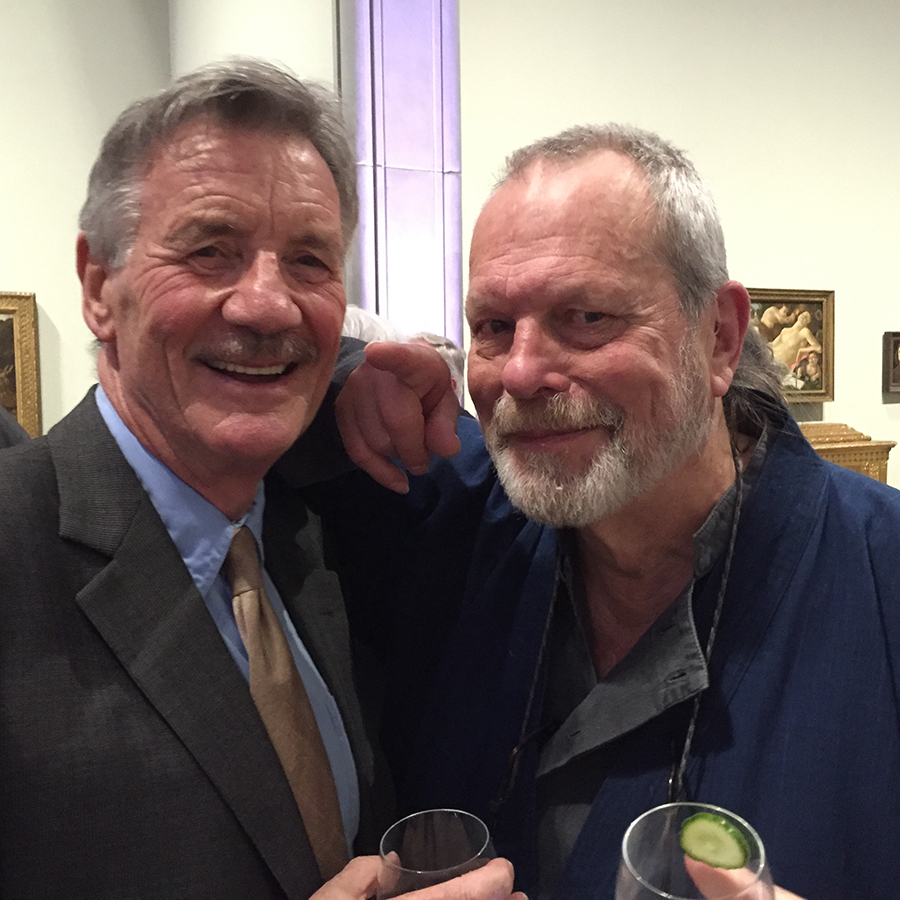 Terry G and Michael to join forces for Terry G's Don Quixote project
Last week, at the Cannes Film Festival, Terry G announced that his Don Quixote film is back on. Eighth time lucky. This time he has enlisted Michael Palin to star as an actor who is convinced he is the real Quixote, and Adam Driver as Toby, a TV ad director who Palin's character mistakes for Sancho Panza.

Terry G says the film is partly inspired by the madness of film-making: "It's very much about the danger of films, what they do to people and communities when you go and shoot there," he said. "It's my exposing a lot of the guilt I feel for some of the things that happened during filming in Scotland for 'Monty Python and the Holy Grail'. All of us came up from London. Local girls and local guys got wrapped up in the business and then, at the end of it all, you realise that marriages have broken up, people are pregnant, people go back to London and they're trailed by love affairs that didn't end. I thought, 'God. We kind of fucked up a lot of lives there!'"

Terry G and Michael were together yesterday comparing facial hair (Michael is now sporting a moustache), and planning riding lessons as part of Michael's preparation for the film.

"He's got to get on the horse, wield a lance – all this shit," said Terry, "And he's 73! It may be our last big adventure together."

"I've been dying to work with Terry," Mike said, "Now my wish has come true." Later Michael added, "At last, my dream has come true. I can be the back legs of a horse in Don Quixote. If I do it really well I might get to ride the horse".

Watch Terry G talk about the film, at the 2016 Cannes Film Festival Don Quixote press conference,
here
.