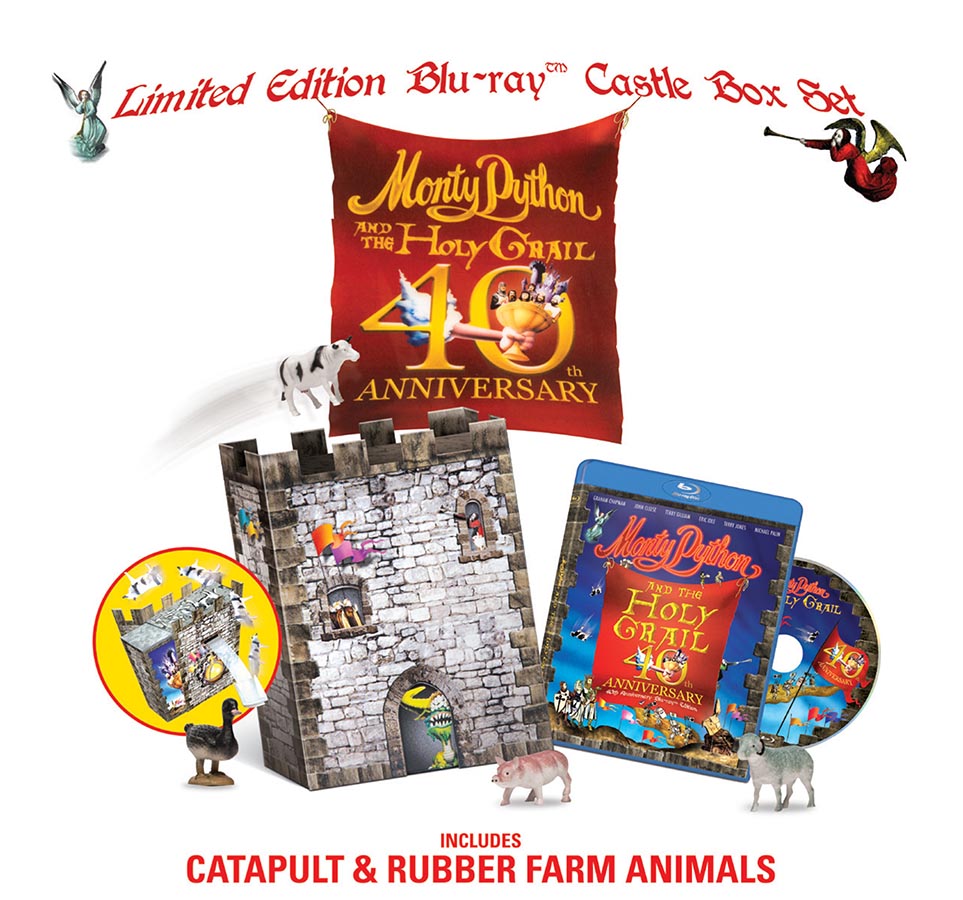 'Monty Python and the Holy Grail' 40th Anniversary Edition Announced
Sony Pictures Home Entertainment are marking the 40th anniversary of 'Monty Python and the Holy Grail' with a 40th Anniversary Edition, available as a Limited Edition Gift Set and in standard Blu-ray™ packaging.

Both editions include all-new artwork from Terry Gilliam and the all-new 30-minute "Monty Python and the Holy Grail at the 2015 Tribeca Film Festival," a Q&A with Terry Gilliam, Terry Jones, Michael Palin, John Cleese and Eric Idle, hosted by John Oliver and recorded live at the Beacon Theatre in New York City.

The Limited Edition Gift Set features collectible castle packaging with real catapult action and rubber farm animals, plus all-new exclusive introductory letters from Terry Gilliam and Terry Jones.

Watch Michael Palin playing around with the new limited edition castle gift set here.

Available for pre-order now on Amazon and in stores this October.