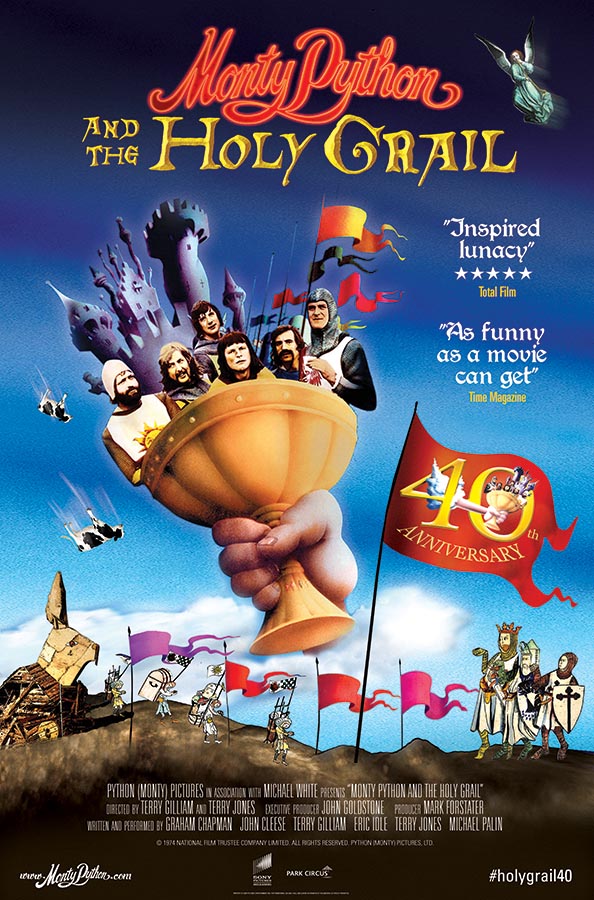 New 'Holy Grail' 40th Anniversary Poster Unveiled
The new Terry G-designed poster for the 40th Anniversary of 'Monty Python and the Holy Grail' was unveiled today.
Featuring the classic Holy Grail goblet, Trojan Rabbit, angels, flags and, of course, flying cows & Knights it's a bright, bold new poster, complete with new quotes, for this special anniversary year.
Keep up to date with upcoming 'Holy Grail' 40th anniversary events here, and for information on cinema screenings visit
Park Circus
(UK & international) and
Rainbow Releasing
(US-only).