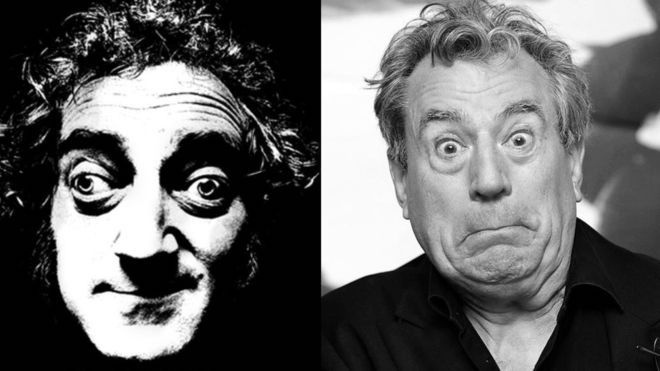 New Play Directed by Terry J Opens in London
Terry J's latest offering, "Jeepers Creepers," a play about the late, great Marty Feldman is now on at London's Leicester Square Theatre (until 20 February).

Of the production, Terry J told us: "I've had a really enjoyable start to the year, directing the world premiere of 'Jeepers Creepers', a play by Robert Ross that is currently running at the Leicester Square Theatre in London's West End. It relates the life and works of my old friend and comedy colleague Marty Feldman, and stars David Boyle as Marty, and Rebecca Vaughan as his wife, Lauretta. There's also a cameo by someone who Monty Python fans will be rather familiar with!"

Synopsis
Having written some of the nation's favourite comedy in "The Army Game" and "Round the Horne", Marty Feldman suddenly found himself a star in his own right, with sketch show success for both the BBC and commercial television. Hollywood came a'knocking with the role of Igor in Young Frankenstein, but while his ambitious wife Lauretta takes to the glamorous lifestyle with alacrity, can Marty come to terms with the burden of the fame he has always craved? Excess, depression, and the inevitable decline follow.
Surely laughter, and the love of a strong woman can conquer all, although the eternal conflict of the clown refuses to fade. Is he laughed with, or laughed at? Come and witness one of the most powerful and complex partnerships in comedy, through the unique gaze of one of the greatest: Marty Feldman.

Written by Marty's best-selling biographer Robert Ross, and directed by Monty Python's Terry Jones, Jeepers Creepers stars David Boyle (Being Sellers, The Fool Who Dared to Dream) and Rebecca Vaughan (Austen's Women, I, Elizabeth).

To find out more, and to purchase tickets, visit
here
.