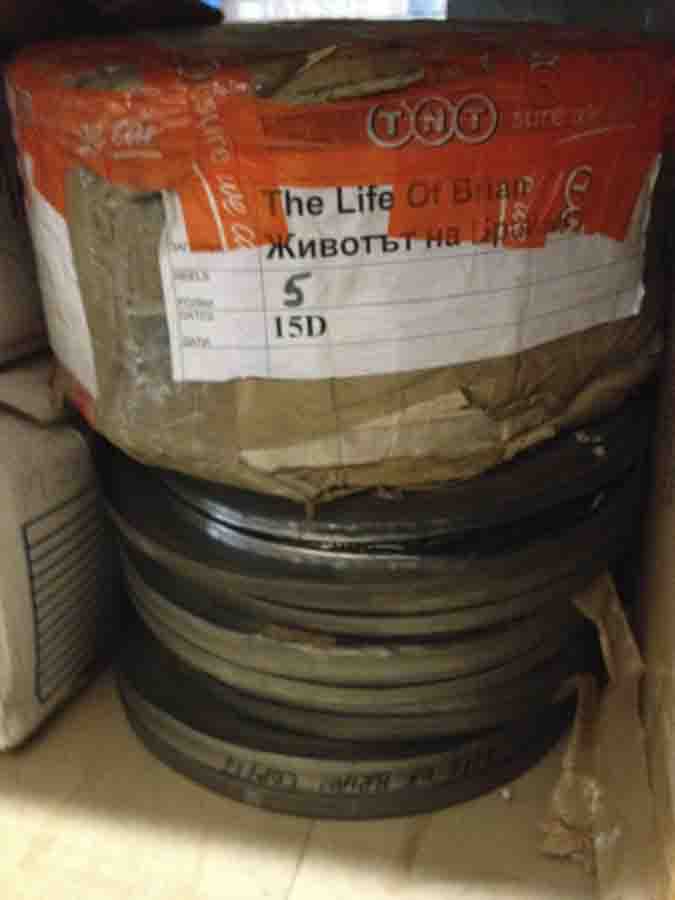 Python Archive Build Begins
Last week saw the start of building the definitive Python archive.

Boxes of memorabilia, photographs, artwork, costumes, posters, merchandise, books and more, including a pink pinball machine, much of which hasn't been looked at for decades and needs a good dusting-off, have been pulled together under one roof.

Over the coming months, all this fascinating and priceless material will be sorted through, restored where needed and eventually scanned to create the ultimate Python archive.

As we delve deeper into this Python treasure trove we will post news and images of what we find, sharing parts of the forgotten Python journey and embellishing it with some never-before-seen material.

This is a really exciting development in the Python [journey] that will unearth a whole new collection of material from which we can produce new products for all to enjoy. Who knows, it might even inspire some new Python productions.

Keep up to date with the #PythonArchive by checking our Twitter, Facebook, and here on our website.