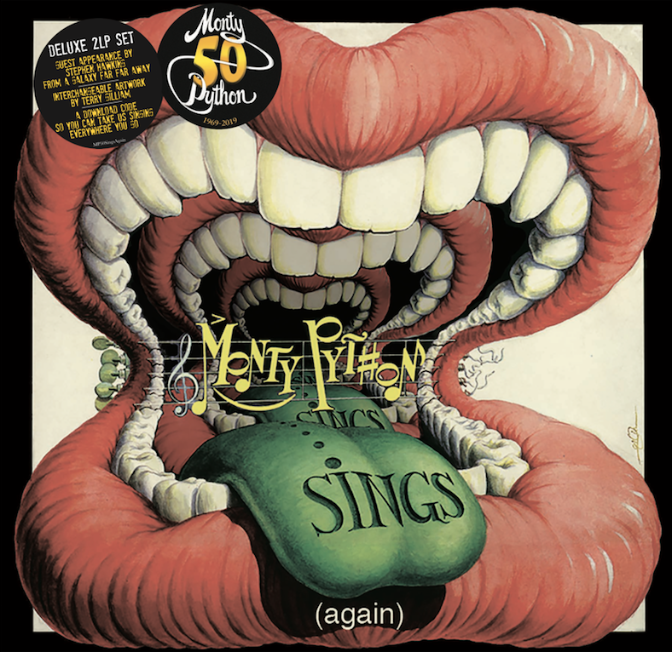 New 50th Anniversary Album Release
To celebrate 50 years since "Monty Python's Flying Circus" first aired on TV, we are reissuing our seminal album "Monty Python Sings (again)" for the first time on vinyl on October 4th.
The 2LP release will come in a double gatefold sleeve with new packaging design overseen by Terry Gilliam. The album, originally released as "Monty Python Sings" in 1989 and then re-released in 2014 on CD and digital download, is made up of 32 classic songs from across our illustrious career and now also includes Stephen Hawking's 2015 version of 'Galaxy Song'.
The double disc vinyl will come in a double gatefold sleeve with a wide-spine and new artwork on the two printed inner sleeves, as well as a die-cut image on the front of the sleeve, allowing for interchangeable artwork from the four sides. The new packaging design is a mix of Monty Python artwork and classic images, with the inner gatefold image being a group photo by Andy Gotts; a rare outtake of the original photo used on the 2014 CD. The audio will be cut over sides 1,2 and 3 of the two 180g vinyls, with side 4 being a special etching of the new Monty Python 50th anniversary logo.