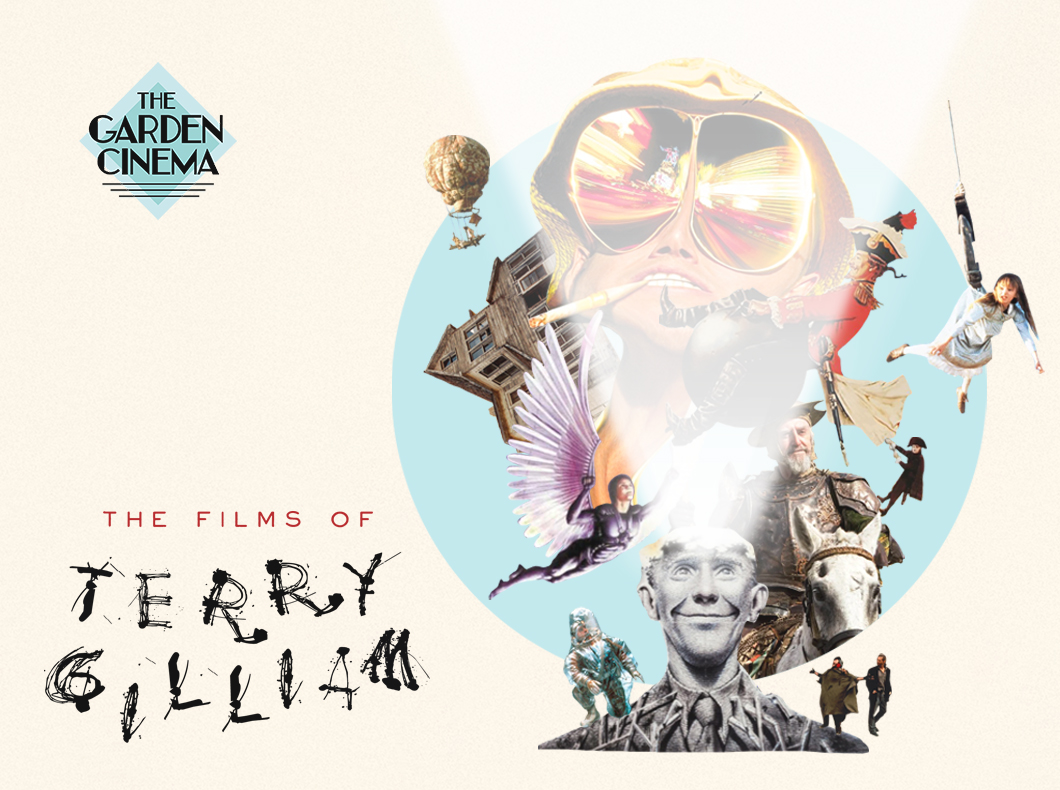 The Films of Terry Gilliam at The Garden Cinema, London
This February/March, The Garden Cinema will be screening a selection of Terry G's extraordinarily imaginative and ambitious films, including Brazil (1985), The Adventures of Baron Munchausen (1989), The Fisher King (1991), 12 Monkeys (1995) and Fear & Loathing in Las Vegas (1998).

Terry G will be at The Garden Cinema on Saturday 25th February for a post-screening discussion of The Man Who Killed Don Quixote (2018), chaired by producer, presenter and film critic Jason Solomons. Terry will also introduce a screening of Tideland (2005) on the same day.

You can watch the season trailer
here
.
Booking is now open. For bookings and a list of the film screenings visit
here
.